Job's Daughters International
February 24, 2017
We may be viewed weird to some people, and to others we may be observed as a cult, or a religious group, etc. To me i've always considered them more, my family. The ones who have been there for me in my darkest of times, and the ones who know I'm not perfect. In a way, I like to say, Job's Daughters saved my life. 6th grade was one of the hardest years, but after I joined Job's, everything in life became brighter, and I found my happiness again, I also found something that I found an imediate love, and passion for.
Each girl is their own person, but we are all joined together by this love! It's so weird having such a strong bond with people of different religious backgrounds, races, beliefs, interests, and personalities.
Everyone always asks what I see in Job's and why I love it so much. I can't answer that question because I would be going on, and on, and on for days, maybe even weeks. All I can tell you is that, they are the reason I'm still here, they are the reason I am happy, they are my family, my friends, and even when we fight, I still love them in the end. It's not just the girls that I love, it is also the adults. Without them, I would be no where, they have given me so much motivation to be myself, and to love myself for who I am. I look up to all of them, and not just because I am supposed too. They remind me that I'm not perfect and that we all have our flaws.
I love Job's Daughters more than anything in the world, going to Job's Wednesday nights after a long day, can really cheer me up. The girls bring me so much joy, and they never, will truley know, how much I love them.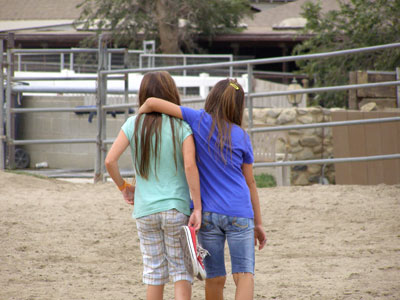 © Austin K., Studio City, CA