Fear: The Endless Battle
February 15, 2017
Google defines fear as an "unpleasant emotion caused by the belief that someone or something is dangerous, likely to cause pain, or a threat." Personally I think fear is just an obsticale, that you can most of the time overcome. Just being ourselves is the biggest fear of humans. We have learned to live our life trying to satisfy other people's demands. We have learned to live by other people's point of view, because of the fear of not being accepted and of not being good enough for someone else. Many of us our to scared to live our dreams, because we are living those fears. They are the road block. But sometimes we just need to find another way to get around it.
Many people say and think that fear shuts them down. I believe that is just a lame excuse. As quoted from my favorite book:

"Fear doesn't shut you down, it wakes you up."
-Divergent by Veronica Roth
How are those dreams supposed to come true, when you are letting those fears get in the way? If you keep letting them get to you, you'll be in a nonstop, long and endless battle. We just have to accept them, and realize that they won't go away, unless we make them. Every role model, celebirty, friend, etc, have had fears once in their life. Truth is, everyone one does, sometimes someone can seem perfect on the outside, but on the inside, they're a total wreck.
Probably one of the biggest and greatest fears in the world, is the fear of others opinions, and others understanding of another person. Don't be mad at yourself, because something is holding you back. Fear is a prison, but it's a prision you CAN escape.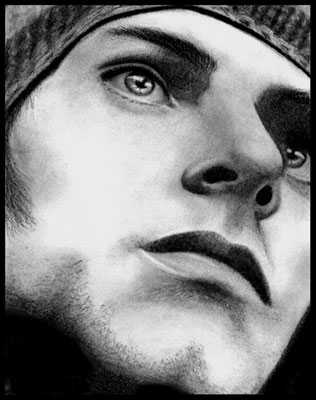 © Anna Y., St. Robert, MO