Dear Society
June 21, 2015
Dear Society,
I hate to be so brash about this but sit down, shut up, and take a laxative because you're truly starting to seem full of it. I used to be one to sit and play along but I have wasted too much time doing that already. We need to talk about how you're treating people nowadays.
 
I know why you do this. You have limited experience with communicating and you have only stereotypes to base your hatred on. But you need to learn and I seem to be one of the only ones willing to face the consequences of teaching you. A good place to start would be race. Not all people of a race are the same. You seem to have created the delusion that if one person from a race different from your own is bad, they are all bad. Um…no. I hate to take your demon from you but this has to end. Heritage and color do not define a person's personality. Similarly, your color does not and should not entitle you to any privilege. Understand? I hope so.
Secondly, we must approach gender equality. Men and women must be seen as equals. Now, I can tell that you are assuming I am just a girl on a rant and I'm not. We can't allow men to abuse women OR women to abuse men. We can't allow rape on either end of the spectrum...what? You didn't know men could be raped? Well, they can. And it's not just by other men. The basic way to break it down is this; Men rape people. Women also rape people. Men abuse people. Women also abuse people. And they shouldn't do any of these things for obvious reasons.
Okay, this is something that we must talk about and that is religion. There are many things going on in our world that are considered wrong in many religions. But you disagreeing with someone on religious grounds doesn't give you the right to be cruel to them. For instance, Caitlyn Jenner. Many people disagree with her decision because it is wrong, not natural, a waste, etc. I'm not here to make a statement about her. But I am here to say that it is wrong of you to say that someone is an "attention whore", "deserves to burn in Hell", or etc. because you don't agree with them.   
Society, they all tell me that there is no help for you. That some part of you will always be hateful. I know that they are only partially right. I know part of you will always hate people…and I can never fix that about you. Nobody can. It hurts so much to recognize that but it doesn't deter me. I know you will always have some hatred but you don't have to let it control you and how you treat people. Listen, please, this hatred will always be with you but it doesn't have to be you. I know you can do this, I know that you can be kind and tolerant. You just have to try.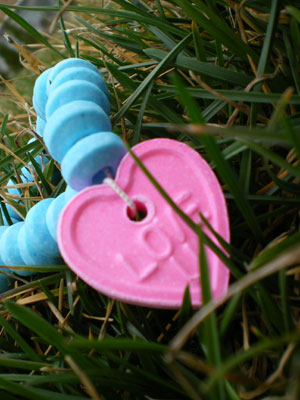 © Jennae P., Kennewick, WA