Obesity
October 14, 2011
Obesity is everywhere; schools, jobs, sporting events and even just walking down the road. When it comes to kids growing up obese there's a lot of blame that comes into play. These blames are the myths of eating, the addiction, times you eat, why you eat, the age in which you start eating whatever you want at, and the health risks that start to occur. Obesity is a major problem not just America, but the whole world.
The myths of eating. It sounds silly but some obese kids say that they started eating a lot so they could gain muscle for either a sport or to just pack on a few pounds, but sometimes a few pounds turns into a few to many and that's where addiction comes into play. Food addiction usually starts when kids hear about the myths of eating food and how it makes you gain more muscle with the more you eat. "Two thirds of adults in the United States are overweight; more than half of them—more than 72 million are considered obese according to foodaddictionsummit.org"
A major occurrence is kids at a young age that start eating whatever they want without any parental guidance. When this happens kids then start to become used to eating junk food or foods that taste better rather than foods that are healthier. Parents really need to start cracking down before their kids become addicted to food. Food addiction happens when kids eat what they want at a young age and choose to spend allowance on candy/ junk.
Obesity is probably one of the biggest health risks there is today. With people emotionally eating it's killing them and they don't even know it.
What I would do as a parent for all these obese kids is guide them and watch over them as they grow to show them that the decisions they make will affect their 6 health components and help them with making the right decisions.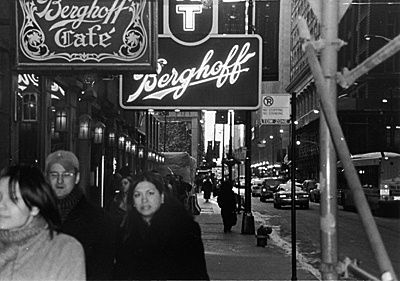 © Julie J., Mendham, NJ