Feedback on "Siren's Song"
April 29, 2018
Alluring wishes of ease and unbelievable promises of joy are offered to your presence, to dismiss your life that is crowded with hardships and receive such desiring blessings. "Siren's Song" promises one a life of paradise with a song that assures to do so, demonstrating the challenges of life that most experience and despise. Tate Ryner's poem swims through many jagged rocks of misfortunes and illusions that punctures ships of lives that desire satisfaction, including my own, in the sea of life through a song that assures a whirlpool of desires, hencing the title.
I find this piece quite creative in its expression of its overall message that focuses on the aspects of life that we all loathe but we have embrace for it is normal in such mayhem. The wordplay within its title and content of the poem, referencing to the tempting siren that are feared by sailors in folktales, but instead of being a facade of a flawlessly beautiful woman, an unrealistic promise of a life without daunting worries and illusive notions. Although I am quite new to this tiring process called life, I had a few encounters with such afflictions that I had desired to disappear from my presence, but after acknowledgements of other people's problems and resolutions, I discovered that these afflictions are usually something to accept and deal with in life, that cannot be simply disperse into nonexistence by an answer to a song.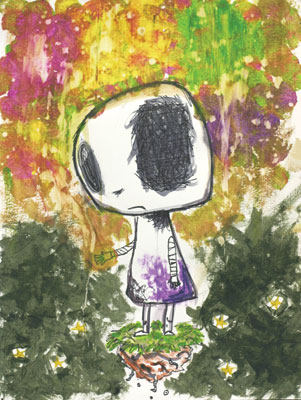 © Ashley W., Port Charlotte, FL