Feedback on Images
January 21, 2018
"Images" by Jessica L. is an authentic piece about the reality of self hate. She immediately engages the reader by asking, "Can you feel me now?" Her use of the second person point of view makes her words more personal and real.

The unidentified narrator goes on to taunt the reader by detailing all of the horrible and heartbreaking ways the reader feels about themselves. The narrator describes himself as "the pen of your past that you just can't wash away." As the piece progresses, the narrator continues to list everything that makes the reader feel insecure. By the end, the toxic comments made throughout the story are revealed to be the reader's own self deprecating thoughts.

Oftentimes, teenagers critique themselves and view their imperfections harshly. It is easy to forget that being overly judgemental can actually extremely hurtful and unhealthy. This piece did a remarkable job at highlighting how oblivious all teenagers, including me, are when we look into the mirror. While I was reading, I thought the narrator was absolutely horrible and ruthless. By the end, I was shocked to find out that someone could say something so terrible about themselves. As I continued to think about Jessica Liang's writing, I completely understood. Then, I thought about how I've been viewing myself recently, and I decided that I should be more loving.
We need to stop being so critical over how we look and act. Self hate is real, unfortunate, and oftentimes unintentional. It is important for teenagers to begin embracing self love instead; it is the first step in building a happy, healthy relationship with one's soul.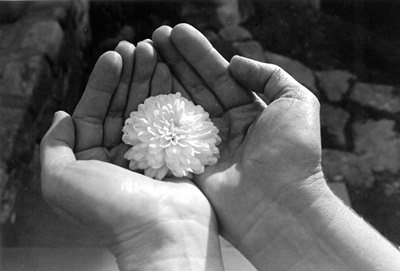 © Beth S., Marblehead, MA