Feedback on Religion, Science, and Silence
November 12, 2017
"Science without religion is lame, religion without science is blind," said the genius, Albert Einstein. A controversial topic to discuss, "Religion, Science, and Silence" by Lisa P. gives a lovely reflection of the life of being passionate for each of the two rivals since their origins of discovery, science and religion; it's a situation many experience, having zeal for both science and their religion, being ridiculed by each society of the opposites for believing in both.
At the beginning of her article, Lisa talks about an overview of her passion for each field. "I'm in love with science. I smile like a fool just saying the phrase, because there's so much to admire...in addition to my passion for science, there is another part of me that I hold even dearer to my heart...my religion," she expresses. However, as many people know, science and religion are enemies; one who loves science and despises religion would mock one who loves their religion and despises science, and vice versa. Lisa tells how she has a dream that two people can erupt a conversation where they'd accept each other's beliefs, as against them as possible; she also mentions a dream where religion wouldn't be a topic people engaged in a conversation wouldn't be afraid of, where she brings up a personal experience of where she volunteered in a hospital one day and engaged in a conversation about religion, speaking about God and their own beliefs, not ever getting into an argument of any sort.
"Religion, Science, and Silence" was an article I could relate to very well. I've always been a fan of science; I've accepted the Big Bang Theory. Though, I'm in a position where I've recently devoted myself to the Catholic religion, so I won't go against the belief that God created the world in six days. When I talk to my religious friends about the Big Bang Theory vs. Six Days of Creation belief, they become super defensive of the Six Days of Creation belief, questioning my faith, and vice versa with my passionate science peers. "Why can't we live in a place where we accept each other's diverse views of religion/ science without being ridiculed for our beliefs?" as Lisa, too, ponders. Lisa P., author of "Religion, Science, and Silence" had constructed a magnificent and beautiful view of the conflict between science and religion, as she too, is a believer of both. Many people suffering through ridicule of their passion for both fields deserve to read this article, as they are lucky to be able to stumble upon it, like l was.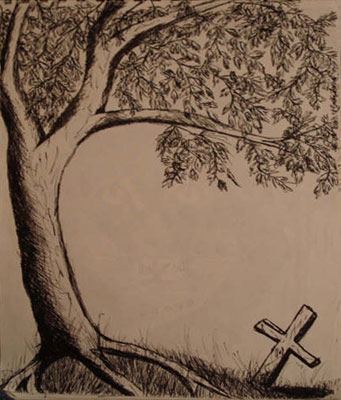 © Courtney K., Bethel Park, PA