Feedback on "Run Free, Klammer"
February 2, 2017
"Run Free, Klammer," by Erik M.W. is a fantastic piece on the bone-chilling realization that his dog, "man's best friend," he notes, has passed away. McLain-Walter tells the story of how he lost his dog, Klammer, to the ravages of bone cancer. While it is a truly heartbreaking experience, Erik reminisces about the great times he and Klammer had before the fateful day. In his writing, Erik evokes emotion in the reader, and whether it be heartache, nostalgia, or sorrow, it definitely lingers with the reader as they move on with the story.

"[We were] brother and brother." As someone who has experienced a similar scenario, I think the writer does a good job at covering the basic feelings of losing a pet. Minus, of course, the feeling of regret – the feeling of not spending as much time as possible with them before they're gone. The feeling of "what I would do for five more minutes." Erik's writing is tender, it is delicate. Do not take anything for granted.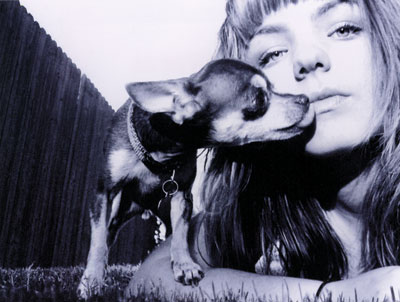 © Samantha S., Flower Mound, TX