Exercising - How to Get In Your 60 Minutes
October 14, 2012
We've all heard the same line from our parents: "Stop playing video games and go outside!", But it's not just a thing our parents say-they really mean it. Read on to find out tips to exercise; not from an adult-but from a kid-just like you!

Exercise is very important... It's easier to go on-line and play then take an hour long walk. I admit I don't even exercise everyday, 60 minutes a day. But there are ways you can exercise, without having to cut 60 minutes to jog outside.

Tip: En-roll into a gym class or course.
If you have gym class, great! Another step to healthy living. Try your hardest to keep moving in gym class. Sure, the period may be an hour long, but how many minutes of that hour include listening to instructions and waiting? Keep moving!

Tip: Stretching and yoga are also considered exercise. Stressed? Unwind your muscles and stretch to the sky. Take part in an after-school yoga class. Which brings me to my next tip.

Tip: After school activities can keep you motivated.
Like sports? Perfect! Join the volleyball team. Any team you like will do! This is a great way to stay determined to exercising. Be ambitious in everything you do... Work your hardest and support your team!

Tip: Try other exercise-related activities.
How come when we think of exercising, we have to automatically think of running? Well the fact is, you can do anything you want to exercise! Here are a few ideas to get you motivated:
- Swimming/Diving
- Tennis/Badminton
- Yoga/Stretching
- Zumba/Dance/Tango
- Football/Soccer/Kicking a Ball

I'm sure you're parents will support you in whatever it takes to get your 60 minutes a day. But please don't go to extremes. Good luck, and I hope my article has made an impact in your exercising habits. Until next time!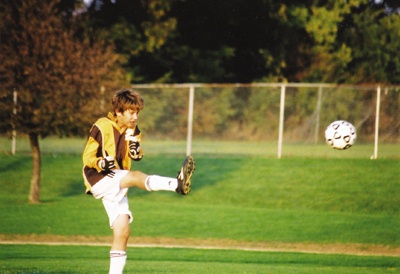 © Lori S., Springfield, OH