Why Can't Parents Understand Why We Cut?
June 2, 2012
Hi there. And you may think that cutting yourself is stupid, anonymous, or even ridiculous. But it's not. Why do you judge us, if you don't have a clue what we go through? I'll tell you why we do it.

Adults think we are imature. They want to tell themselfs that we cut ourself because of school, or for attention. But yet they don't see the real reason. It's them. We have to deal with our parents fighting, cursing, or even hitting us! Abuse is the most commen reason for me. I have to deal with not knowing who my real father is, and a step dad who is on house arrest. So ya, you can say I have a messed up family. Every day I am slammed into my locker, am bullied for being chubby. It's sad. It's really pathetic. But at school people look up to me cause I actually listen to what they have to say. But it over rules me and I lash out against my skin. But once people see what you have done to yourself, they think of ignorent, disrespectful, and rude things to say to you. It's aweful. And it hurts. My heart feels like it will shatter into a billion tiny peices. But it already has. All of our hearts have. We are the same, go through the same, and know how each other feel. Why can't you see how your hurting us? Tell me that. Tell me why.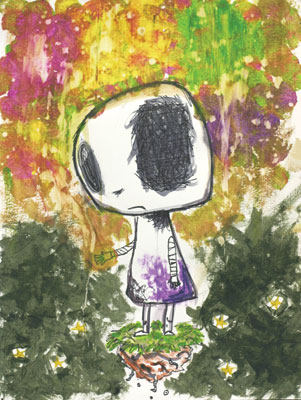 © Ashley W., Port Charlotte, FL