Rolling Stones (The Rock Cycle)
December 2, 2010
Comforting Darkness
Strange Sounds
A passion inside
feel the heat
the magma is rising
ERUPTS!
all i've ever known
is gone.

Forces of nature
Wonder light
cools and hardens
Great WANDER LIGHT
with comfort
I'm changing again...
How Igneous of me!

Pain and force
lulling me away
gone in the wind
weathering and erosion
cruel

cruel


cool
Weathering and Erosion

More pressure
Feels like home
TRAPPING ME
comfort gone
cemented,compacted
Fit into a square
I am what they want me now
Sedimentary
all the pieces presented of me
sedimentary

Heat and PRESSure
forming me
metamorphic
what a wonderful
matamorhisis
how wonderful
to be
Back in my cocoon

Bubbling and
Strange sounds
Familiar heat
I'm home, I'm home
But, for how long?
Rolling stones...
I...AM...A...ROLLING STONE
Search for comfort...
gone.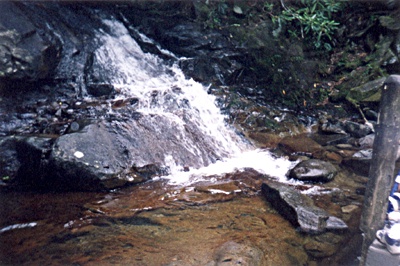 © Heather H., LaHarpe, IL