Speech Pathology and Me
MAG
November 7, 2013
A girl dressed in bright new Keds and a denim dress walked into her first-grade classroom as scared as could be. She could not focus on her work, and her frustration increased with each day. Her teachers would yell at her if she did something incorrectly. The girl started to believe that she was not capable of anything.

Then, in fifth grade, everything started to change. The girl had teachers who did not yell or become impatient; instead, they gave her all the time she needed. They even taught her tricks to help her focus. Those teachers encouraged her to take risks. Her attitude changed, and she began to believe that she could do something with her life. Self-doubt faded as confidence began to bloom.

I am proud to say that I am that girl. Caring teachers and a very special speech pathologist helped me to see that I could succeed. Throughout middle school, my speech pathologist was the one who gave me courage and inspired my career choice. By watching her, I realized that I want to help students with the same struggles I faced.

"Shari, you will be a great speech pathologist because you were on the other side," my speech pathologist said after I told her my goal. I could tell she was proud and honored to have influenced my future career.

My main goal is to work with people who have autism, cerebral palsy, or Down syndrome. My decision to enter this field has been reinforced by my volunteer work in high school. I volunteered at Camp Sunshine/Snowflake, a camp for the disabled, for the past four years. During my daily activities helping with swimming, arts and crafts, and field trips, my bond with the campers has grown. I realized that someone can be very bright but trapped inside a body that holds him or her back.

I can recall one camper, Patti, who communicated mainly through hand gestures. As the summer progressed, so did her language ability. With patience, I taught the campers methods I had been taught. They followed my instructions, confirming my passion and desire to work with children who have disabilities that affect their speech.

While it certainly helped me to work at Camp Sunshine, I also know that I am making a difference in the campers' lives. The most rewarding feeling is when a camper has a big smile on her face at the end of a great day. It's wonderful knowing that I was part of the reason.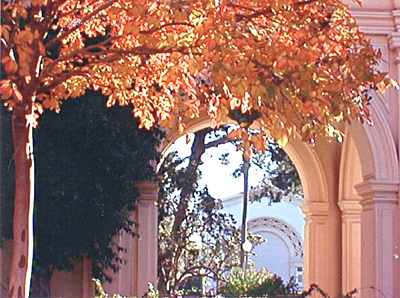 © Rachel B., San Diego, CA