Walk for Hunger
MAG
The folks in the passing vehicles cast stares at those walking on the streets and sidewalks, unable to take their eyes off the 40,000 faces gleaming with pride. Our Walk for Hunger stickers barely cling to our clothes because of the sweat we were producing. A body-odor perfume as strong as our compassion was created with our perspiration. As my friend and I crossed the balloon archway that signified the end of the 20-mile walk, the scent of enthusiasm and hope vibrantly fragranced the atmosphere, expelling all negative emotions.

On the bus from Boston back to my school, my feet ached as I thought of the eight-year-old girl who completed her fifth walk; the volunteers with encouraging energy; the teenagers with attitude in their voice and cell phones in their ears. In all their eyes, there was a glimmer of hope and true concern for others, not just for themselves.

Too many people think only in terms of self-improvement, rather than human-race improvement. People have thrown compassion and philanthropy out the window, seeing only themselves and money to be made, forgetting about the people who are trying to survive each day

As I stay up late to finish homework these thoughts surface in my mind, as well as this recurring question: How can someone not care about the 30,000 children who die each day from preventable and treatable diseases? How can anyone pretend it does not affect you, when it does? We are living on this planet together, and should be working as one to make sure everyone has a pleasant experience, rather than letting people suffer from starvation or disease. We need to live together under the umbrella of love as inhabitants of the same world.

I think back to the Walk for Hunger and feel something: hope. I forget about the people with dollar signs in their eyes and instead think about all those who do care, who will spend a Sunday walking 20 miles for hungry people they don't even know.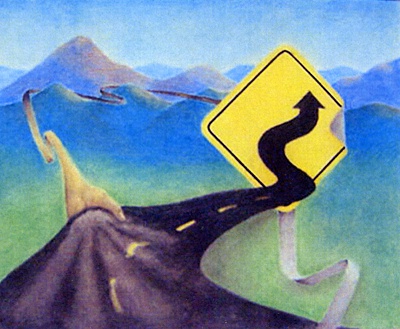 © Tyler W., Muleshoe, TX