A Person's a Person
September 26, 2009
What do you think about people with cerebral palsy or disabilities in general? Well, I think and feel very strongly about them. People like this need others to look up to and for them to understand. Knowing that you helped them, they are happy and feels like someone understands too.


I have had the chance to experience their lives and what they have to go through. I help out a little girl named Bailey and a little boy named Eli. I care so much about them and I took the time to learn sign language so I could communicate with Eli and I help Bailey with what we call her words. Her words are word cards that I would show her and she'd say them back. She is starting to become fluent with her words. But this is not just work, we play games together like UNO and Old Maid. Though watching them sit and listen to stories, read, or play games makes me wonder. They are all such sweet kids and deserve to be treated equally and just like regular people. Spending my time with Eli, Bailey, Aleah, Chris, Francesca, Brook, Katie, Carson, Ryan, Taylor, and Laney, as well makes me feel good. When they observe me it makes me feel even better knowing that they are strengthening their abilities. But, the thing that gets me the most is feeling sorry for them. Sometimes I think " Why did this happen to them and not me? What did they do to deserve this?" Then, I begin to understand that I won't ever be able to change their lives but, I can do something. Just being there and helping out is a big change in their life. I wasn't always this way about helping them. It was kind of weird at first but, after spending more and more time with the handicapped children I realized something. They are just people, human beings like you and me.


I understand them and that is what they need. This has a certain feeling of motherhood. When you first step foot into the world of disabled children you will feel nervous and a little scared. Most people think things like " Okay, now be extra carefull and take things extra slow,"but you don't have to be that way just be yourself! You will feel the need to be carefull but, only to an extent. After my first day with them all I felt was sensitivity. There are also adults with cerebral palsy and disabilities. They need help just as much as children do. My mom helps with adults in a nursing home and I help with children at school.
Sometimes all they need is a little color in their life. Like the work of an artist.

People are People no matter what. Like Paintings-Each unique!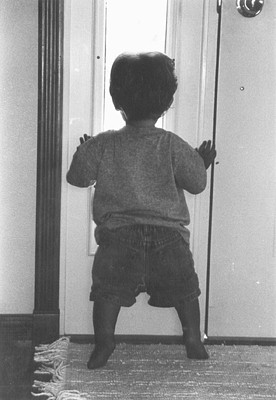 © April D., Whitehall, MT