Moving on
January 5, 2011
I dint feel like I should care
Why should I? Why weren't you there, when I needed you the most ...
I trusted you, had faith in you, and you left me there to die.
Dare I say I loved you? The feelings I felt, are now extinct, vanished.
They've escaped my heart. Therefor, I no longer care about you anymore , don't care about your feeling, as you ignored mine, no longer care about the footprints you left in my heart, or the memories you branded into my brain.
Your just an old thought, that crosses my mind every once in awhile.
It's like you don't exists anymore, I pass you in the street and there's no contact,
No wave hello, no hug goodbye, no little cute smirk you used to give me ... Nothing.
Dare I say I miss you? I dare say I miss you self-consciously.
Do I wish I had you back in my life? No ... You were just a stepping stone in my life,
And I have no intentions on turning back.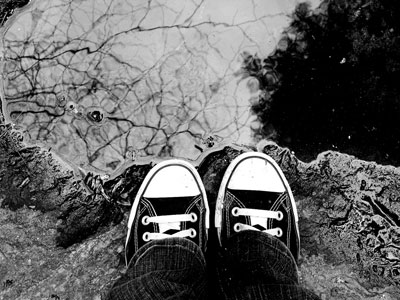 © Michelle B., Blairsville, GA