Run
December 3, 2008
She wanted to get away from it all; the four-page creative essay due the next day in Spanish, and not to mention the fifty new vocabulary words. It was October 15th, 2009. Raquelita Castillo was a junior, dealing with the various stresses and worries of trying to be accepted into a prestigious college. It'd already been two continuous hours of work, and only one page had been completed. A poem was also due for her English class; a project she yearned to get started. Her mom, however, the accomplished Spanish teacher, wouldn't allow this unless the essay was completed. The temptation to procrastinate dawned upon her, but she had nothing to do, for she lived in the dreaded, most monotonous region of Rockland County-Congers.

Running was a passion though. She told her mother she'd go out for a 30-minute jog, just to get some ideas for both her Spanish essay and English poem; maybe remember some vocabulary as well. Rockland Lake was too far away; she'd just jog along the main roads for 2-3 miles; Poland springs water and verizon wireless LG cell phone in hand.
With her eyes glazed at the ground as she ran, Raquelita tried to recall the vocabulary words she had to study. Was a bag-keeper el mozo? Or wait, no, wasn't it el bozo? So caught up in the difficulties of the vocabulary, she realized her frustration had caused her to squeeze her now empty water bottle and launch it out of her hands. It rolled into the middle of the road. She went to pick it up, unconscious of her surroundings and extremely frustrated with the inability to comprehend such bothersome vocabulary words.

As she raised her head, everything went black.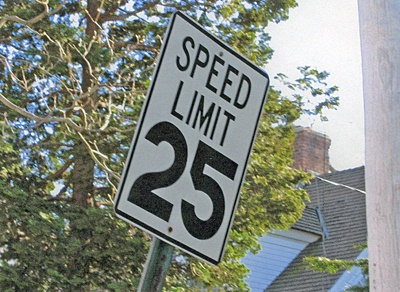 © Michael H., Milford, CT