Monster pt 2
September 8, 2011
It's very dark. I can't see anything. My.. my hands are wet. That's funny. I don't remember… what was I doing…? I can remember going to bed… but I don't remember waking up. I lick my lips. How in the world did I get my hands wet? …and it's sticky too… almost like… Oh. God. No… nonono, please god don't let this have happened again… Please! I jerk to my feet, feeling around the room, smearing blood on the walls, faintly recognizing the indents of claw marks, her claw marks, and OH GOD! It's a body! I bumped into a body! Is.. is it still… alive? But I already know the answer. I hear no heartbeat. I smell no living blood. And she's there. Sitting in the back of my mind. She's laughing at me. She loves pain, even if it is the pain of the very body she lives in.

I finally stumble upon a candle… and matches. I could probably see just fine if I waited a few minuets more but… I will not succumb to her. She has already stolen so much from me… I want to stay as human as possible. The single candle illuminates the room. It's the people who sell fruit at the market! Mama and Papa and sweet little Jodi with her blue ribbons… I've hurt so many people. I wish she would stop. STOP IT! She smiles. The claw marks spell out our name. Tears leak from my eyes. This is what she's been waiting for. Sh..she's smiling at me. The creature who inhabits my head, is grinning at me. Pulsating black tendrils of… of IT wrap around my mind, my conscience. My world is getting fuzzy around the edges. AHHHHRRRGGGSSSTTAAH! …. it hu…r..rr.ts…….so…o……..m..u…ch…
N……OOO…….!!……I…WO..N'T…..LET….
…LET YOU!!
AHHHHHHHHHHHHHHHHGGGSSSSTAHHHHH!



.….mo..n.s….t…..e..r…......





...............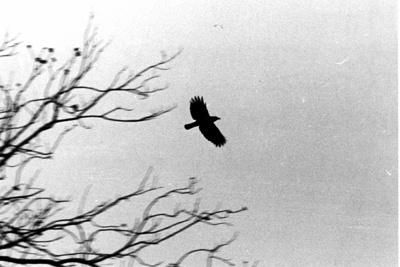 © Jacqueline T., Flowermound, TX