The Recap
September 29, 2009
He wasn't a superhero, although he might have been. He was an illusion of my imagination. He seemed to follow me everywhere I might have located myself. Few times, I found this a bit frightening, but the feeling was starting to feel like anything in life that we'd glance and not find anything unusual.
I clandestinely creeped down the darkest ally in my city. The vibe was displeasing ,but it was the quickest path to get home. It was tremendously late and the city was about ready to turn off their lights. The echoing of an annonymous object caught me off guard. My legs wanted to give up with the feeling of the slightest breeze, but I had to make it home unharmed. I remained focus and bombed out the thoughts of anything that might spook me. The wind's speed arose and suddenly, from the middle of nowhere, a shadow crept out slowly. It was a person in the darkest charcoal black coat ever sewn together. It appeared to me that he was wearing a black top hat to match his mysterious looking outfit. He seemed to wanting to grin ,but his look wasn't at all safe. I could feel tension rising within me; whatever he might have been plotting I bet I'd soon have to face. The shadow crept closer to me every single nanosecond, his devious look threatened me, and I had no idea what I could do so that I could escape safely.
Soon, he was right next to me. A shiny gun was ready to kill me and I was just there,...still. The guy pulled the trigger and it quickly came to me that I'd seen this happen before. Somewhere.
I looked at myself and it was soon clear. I hadn't been killed. The ally belonged to me now. I would be living there for quite a while. No life was in sight of this alley. Not even me,... for I too was lifeless. Nobody was following me, it was just a recap on an old heartbreaking event. I'd hadn't been able to speak to my family withoug a response, and every time I attempted to go back to to my house I just ended up in the alley again. It all made sense. There was no point to it at all,...I was now a part of this alley and nothing at all ,but a lurking, almost real life ghostly shadow.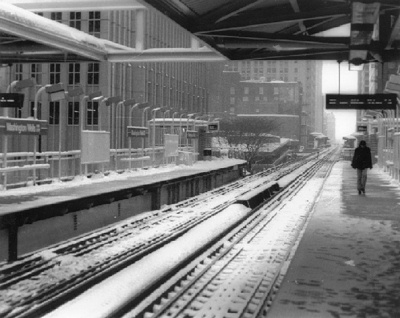 © Al J., Mt. Prospect, IL