Secretive Sapphics - Scene 1
February 4, 2017
1 NYC Apartment
    A couple sits in their shared apartment on a fancy couch center stage. The set is split cleanly in two, directly between the couple; a bushy-haired redhead (EMMA) sits stage left and a short-cut brunette (LISA) stage right. EMMA is wearing a baggy cream sweater with loose gray sweatpants. LISA is wearing a white tee shirt with faded skinny jeans. The two are quietly conversing, occasionally kissing each other. There are two small windows; one on either side of the split. There is a lamp to LISA's right, and a table to EMMA's left. On the table is EMMA's phone. Behind the set are multiple brick apartment buildings that stretch up above the curtain, seen at ground level. As the lights dim, EMMA's phone rings.
        EMMA:
(turns) Hmm?
    She picks up the phone and answers, nodding.
        EMMA:
(to phone) Mmhm. (pause) Affirmative. On my way. (hangs up, turns to LISA) Sorry babe. It's work. They need me to handle a...situation.
        LISA:
Again? Emma, that's the third time this week! Now I love you, and I know you need this job, but I feel like this might be putting a strain on our time together! And I'm especially worried, what with the Tigress running about wreaking havoc.
    EMMA cringes slightly at the name "Tigress," but LISA doesn't notice.
        LISA:
I just want you to be safe, you know?
EMMA:
I know Lisa, and I would quit if I could, but you said it yourself: we need this job if we wanna keep all this. (gestures around her to the apartment) Although it seems like my plans at work are constantly being ruined by this certain goody-two-shoes…
        LISA:
Well, it can't be helped. Some people will do whatever it takes to be a brown-noser, especially at a job that pays as well as yours. And I wish I could help you, but I know you work at that private firm, so they wouldn't even let me in. Anyway, I've been talking too much; bye dear. (they kiss) If you need anything, be sure to let me know! Not like I'm going anywhere. (she chuckles)
        EMMA:
I will, sweetie. I should be back soon.
    EMMA exits stage left, and as she does, pulls her half of the apartment offstage, revealing the city street behind her, complete with passersby who don't notice EMMA. LISA turns her attention to her fingernails, filing them with a nail file she pulled from her pockets. Meanwhile, EMMA has returned to the street with a masquerade mask in her hand. She drops it and pulls off her sweater and sweatpants, revealing a skin-tight latex suit underneath. It is almost all black, with dull orange stripes up and down the arms and legs. She ties up her bushy red hair into a neat bun and dons the mask, which covers her forehead to just below her nose and has a tiger's whiskers and orange stripes. She pulls a large knife from a holster that runs down the interior of her right leg, and lunges into the street, grabbing a seemingly random balding BYSTANDER in fancy clothing, who begins struggling and screaming, causing other passersby to run away. She turns with him to face the audience. LISA hears his struggling and looks out of the window, turning to see EMMA attacking the BYSTANDER.
        LISA:
Ugh, the Tigress again? Well, there's only one thing you can do!
    LISA jumps off the couch with a flourish and rushes off stage left, pulling her part of the room with her.
        EMMA:
I know who you are.
        BYSTANDER:
W-What? W-Who are you? Stop this at once!
        EMMA:
Ha! You think I would give in so easily, Mr. Collingsworth? Or should I say…(whispering) the Exterminator?
        MR. COLLINGSWORTH:
(stops struggling) What? That's absurd. You think I'm the leader of New York's biggest cartel? (pause) Do...you have proof?
    Emma reaches into the knife holster, retrieving an envelope. She opens it, being sure to keep MR. COLLINGSWORTH in a headlock, and shows him some photos. He gasps.
        MR. COLLINGSWORTH:
Where did you get these photos?
        EMMA:
I have my contacts. The important thing is, how much of a cut are you willing to give me if I let you go free right now?
        MR. COLLINGSWORTH:
10%.
    EMMA tightens her grip around MR. COLLINGSWORTH's neck.
        MR. COLLINGSWORTH:
Fine, fine! 15!
        EMMA:
(threateningly) Don't make me laugh, you pitiful weasel of a man. Allow me to start my offer at 50% for your life, 60% for you and your family's lives, and 75% for me to never speak to you again.
        MR. COLLINGSWORTH:
75%! That's astronomical! I'll never submit to extortion!
        EMMA:
Or I could turn you over to the feds. I do have those photographs, you know.
        MR. COLLINGSWORTH:
You wouldn't. They'd arrest you too!
        EMMA:
Pfft. (pulls MR. COLLINGSWORTH towards her) Yeah, sure. You act like I can't blackmail anyone in this city. (pushes him away) I'm the Tigress, for God's sake!
        MR. COLLINGSWORTH:
(tugs at his collar) Fine. 75. But no more!
        EMMA:
Not for right now, at least. (releases him) And speaking of the feds…
    As EMMA holsters the knife and envelope, LISA cartwheels in stage left, clad in new clothing. LISA is wearing a white full body leotard with bright pink accents running down the sides and a white masquerade mask with pink sequins tracing its edges.
        EMMA:
(picking at her nails) Well, well, well. If it isn't little miss hero, here to see me again! It certainly is a surprise to see you, Madame Acrobatica! (turns to LISA, with a slightly more threatening tone) Whatever could be your business here?
    Note: whenever LISA as Acrobatica makes a long-winded speech, EMMA as the Tigress turns away and picks at her nails, a habit she picked up from LISA.
        LISA:
That's what I should be asking you, Tigress! You won't get away with this! Once and for all, you will be brought to justice, or my name isn't Acrobatica! And my name is definitely Acrobatica! I know because I've brought everyone else to justice, just like I will do to you, now!
        EMMA:
(turns to LISA again) Sweetie, you talk too much.
        LISA:
I can't help it! I love talking about justice! Justice is my livelihood, just like your livelihood is evil! Oh! Speaking of evil, what have you done to this innocent man here?!
    LISA points at MR. COLLINGSWORTH, who jumps and points at himself, as if asking her, "Me?"
        EMMA:
My darling, he's hardly innocent in this matter. (chuckles) But my dearest Madame Acrobatica, regardless of what you may say, I haven't done a thing to Mr. Collingsworth here! Isn't that right, Brent? (nudges him from behind)
        MR. COLLINGSWORTH:
(startled) O-Oh! Y-Yes, of course. Miss Tigress here has done nothing to harm me! Not at all. You see, we were just discussing a business proposition-
    MR. COLLINGSWORTH makes a strange noise as EMMA digs her nails into his shoulder. She flashes LISA a forced smile, but LISA doesn't notice.
        LISA:
A business proposition? (points to EMMA) With her? For some reason, I'm doubtful. She doesn't seem like a reliable business partner to me. I mean, considering I know her pretty well, I would assume-
        EMMA:
(holds out a hand to stop LISA) Less of a proposition, and more of an...agreement, if you will. We were just having a meeting to discuss some of our...private affairs.
        LISA:
(steps forward) That sounds shady, even for you, Tigress. And you're shady. I would know. After all, I am Acrobatica, and you are my nemesis, and they always say "keep your friends close, and your enemies closer," so I figured that I should know you pretty well, right? And I know you're pretty shady, so why don't you tell me what was really going on?
        EMMA:
(faces the sky) Hmmm…Well, Madame Acrobatica, if you really think I should... (turns to LISA) No. Goodbye now. (to MR. COLLINGSWORTH) I'll see you later, Brent.
    EMMA blows MR. COLLINGSWORTH a kiss and darts off stage left. LISA takes a few steps and reaches out in frustration.
        LISA:
Oh, wait, you! (sighs, retracting her arm)
LISA faces the ground and kicks at the stage.
    LISA:
Why can't I ever catch her? Maybe I do talk too much. I ought to pay more attention to the things happening around me- Hey, where are you going?
After a few seconds of talking, MR. COLLINGSWORTH, who is stage left of LISA, started to move stage right. He has almost exited stage right when LISA does consecutive backflips until she reaches him, standing at his side.
        MR. COLLINGSWORTH:
W-Well, Miss Acrobatica, if you don't mind, I'll be taking my leave as well. I do believe I'm done here-
    LISA does a twirl and stands in front of MR. COLLINGSWORT.
        LISA:
Mr. Collingsworth, was it? (he nods, frightened by her sudden appearance) Are you quite certain you don't need my help? I'm not just a heroine by title, you know. If you ever need help escaping from Tigress, that's kind of my job, as resident superhero-
        MR. COLLINGSWORTH:
(pushing past her) Yes, quite. Thank you for the offer, but I really must be going.
        LISA:
Wait, Mr. Collingsworth! (he exits) (calling after him) Mr. Collingsworth! (pause) Ugh. Why can I never seem to catch her? And she seems so familiar...she reminds me of Emma. (pause) Ha! Could you imagine! (shaking her head) Me, Acrobatica, dating the Tigress? Now that would be funny. (pause, sighs) Ah well. I guess I better head back to the apartment; Emma's probably waiting.
    As LISA cartwheels stage right, EMMA enters stage left, having changed back into her other clothes with her half of the apartment in tow. She walks in and looks around, calling out.
        EMMA:
Lisa? (pause) Lisa? You here? (pause, puts a hand to her ear) Guess not.
EMMA shrugs, curling up in the same spot on the couch that she was in and beginning to muse.
        EMMA:
That Acrobatica...she reminds me of Lisa...ha! Could you imagine! (shaking her head) Me, the Tigress, dating Acrobatica? Now that would be funny. (pause) You know, I wonder if Acrobatica caught on to what I was discussing with Brent. I mean, she acts pretty stupid, especially with all the jibber-jabber, but she might be smarter than she seems...Eh. I should stop thinking about it; I'm not the Tigress right now, I'm Emma. (pause) Although, if I wasn't dating Lisa, I would probably make my move on that Acrobatica. She's not that bad…(sighs) Ah, it'll never happen. She's probably got some super cool alter ego and I'm just Emma. Well, at least I have Lisa. And speaking of Lisa, I thought she wasn't going anywhere…
    LISA enters stage right, pushing her half of the apartment back into place. She is back in her old clothes, and she sits on the couch next to EMMA, giving her a short kiss and wrapping her arm around EMMA's shoulder.
        EMMA:
I thought you weren't going anywhere?
    Note: as LISA gives her long-winded speeches, EMMA stares at her, in love with the way she talks.
        LISA:
I'm sorry, I got a call from my mom. She needed me to explain how to use her computer again, and my service is terrible in here, so I had to head out into the hall, but the service was still awful, so I had to go outside, and when I got outside the call was finally working, but then the Tigress showed up, so I booked it to down the street, and would you believe I saw Acrobatica? I was so starstruck, she's awesome, isn't she?
        EMMA:
She certainly is. Pretty too, don't you think?
        LISA:
(blushing) Yeah, she's not bad. But neither is that Tigress she's always fighting. That latex suit certainly shows off all her assets. (laughs) Although, I don't know if I'd want to date her...I'd be in fear for my life all the time, right? (laughs, nudging EMMA)
    EMMA chuckles halfheartedly and turns away.
        EMMA:
(sadly) Yeah, probably...hm...but anyway, (turns to face LISA) what happened after you saw Acrobatica?
        LISA:
Well, I booked it down the block to that pizza place we always go to, Mario's? I just hid out there for a little bit until I finished helping my mom, and I talked to Hazel. I would've gotten a pizza, but I didn't know if you wanted to make something or not, so I figured that when I came back, I could ask!
        EMMA:
Actually, I just read about this pasta recipe that looked great, and I know you love your pasta~
        LISA:
(giggles) Who doesn't? It's pasta!
        EMMA:
(laughs) I know, right? (pause)
        LISA:
So, what happened with work?
        EMMA:
Oh, I just needed to help close a deal. We actually got it though, and for quite a bargain! Although that goody-two-shoes tried to stop me…
        LISA:
Stop you? Don't you work at the same company?
        EMMA:
(pales) Erm...well...she tried to close the deal herself and steal the bonus from me, but I already had it in the bag before she had a chance to get her hands on it. She had no chance, and as soon as everything was done, I hightailed it out of there so I could get back here with you.
        LISA:
Aww, that's so sweet of you! You always know the best way to get something done! That's one of the reasons why I love you, after all. (blushes)
        EMMA:
You are so cute. (pause) I love you too.
    They kiss, and the lights fade to black.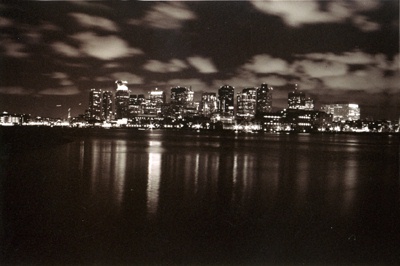 © Hoang P., Rochester, NY