NSA/CSS America's Vital Defense: in the beginning
July 20, 2012
(Teaser)
INT. Headquarters directors office
Director
Congratulations, Mrs. Evans, the NSA Maryland headquarters staff and I have decided to promote you to TOP Intelligence analysis agent.  Now, you can pick a team.
Samantha Evans
Yes! (walks to leave office but the director says...)
DIRECTOR
One more thing, Mrs. Evans, while you're picking your team, I have a case for you and your recruits to work on.  It's a highly classified SIGNALS INTELLIGENCE project so everyone else except for you and your team needs to be on the down low.  Got it?
SAMANTHA EVANS
Got it. I won't fail you director.
DIRECTOR
I'm counting on it...
(end teaser and play opening video with graphics and music)
Act 1
EXT. Nob
SAMANTHA EVANS
(whispers to herself upon arriving by airplane at NOB)
NOB, huh... That's Norfolk for you.  Now go find your team, and work a case at the same time.  Ugh.
John Bryant sr. And John Bryant jr.
Welcome to NOB, how can we be of service to the NSA?
SAMANTHA EVANS
How did you figure out who I was working for? And what's your name anyway, gentlemen.
JOHN BRYANT SR. AND JOHN BRYANT JR.
Let's start with our names: John Bryant Sr. and this is my son, John Bryant Jr. Now how we figured out who you were working for: For one, your badge, and secondly, director alerted us ahead of time you were coming, so that we should be prepared in case we get picked for your team, MRS. EVANS.
SAMANTHA EVANS
That's pretty smart.  You might be NSA material after all.  But first, let me run you by the director and see if he's ok with a father/son combo on my team.  Then if he is, we've got a case on your base to work on immediately.
SAMANTHA EVANS
(dials the directors number and presses send on her government secure cell phone)
Director, there's a father/son combo that wants to join my team... However, I'm not sure whether you mind having both of them, they're both pretty smart cookies...
INT. HEADQUARTERS DIRECTORS OFFICE
DIRECTOR
Say no more Mrs. Evans, I don't mind at all as long as you give me their names for a quick background check on my part.
EXT. NOBSAMANTHA EVANS
(speaks into her cell phone quietly)
John Bryant, Sr. and John Bryant Jr.
INT. HEADQUARTERS DIRECTORS OFFICE
DIRECTOR
Running background check now... (computer shows a clean record).  Yes, they may join your team Mrs. Evans.  Now get them helping you with your case... And that's an order, you understand don't you...
EXT. NOB
SAMANTHA EVANS
(speaks into her cell phone)
Yes, sir... Right away... Good bye.
(hangs up cell phone)
SAMANTHA EVANS
Good news, guys.  Today, you no longer work at NOB, you now work with the NSA.  
JOHN BRYANT SR. AND JOHN BRYANT JR.
YIPEE!  Now, what brought you here, Mrs. Evans?
SAMANTHA EVANS
Unfortunately, a traitor in your ranks...
Black out into commercial break
(end Act 1)
Act 2
EXT. NOB
JOHN BRYANT SR. AND JOHN BRYANT JR.
So do we know who the traitor is?
SAMANTHA EVANS
Not at the moment, that's where we come in... We must use our SIGNALS INTELLIGENCE resources to discover who it is, and bring him to justice.
JOHN BRYANT SR. AND JOHN BRYANT JR.
We don't have any of that here...
SAMANTHA EVANS
That is why I brought the equipment with me to NOB.  So that we can use it to track down the traitor.
JOHN BRYANT SR.
Ah, I see, technology is impressive, isn't it son?
John Bryant jr.
Yeah, I'll say...
SAMANTHA EVANS
First, you better let your boss know that you no longer work with them, but with the NSA which is higher up. Don't worry, I will come with you to make sure everything runs smoothly.
JOHN BRYANT SR. AND JOHN BRYANT JR.
Yes, ma'am right away.
Int. nOB directors office
JOHN BRYANT SR. AND JOHN BRYANT JR.
Boss, we no longer work with you...
Unnamed nob boss
Are you retiring early?
SAMANTHA EVANS
No, they got promoted to Signals Intelligence Analysis and Cryptanalysis agents with the NSA.
UNNAMED NOB BOSS
WHO IS THIS?
SAMANTHA EVANS
NSA TOP INTELLIGENCE ANALYSIS AGENT SAMANTHA EVANS.
UNNAMED NOB BOSS
Wow, well, congratulations on your promotion guys.  Are you leaving right away?
JOHN BRYANT SR. AND JOHN BRYANT JR.
We've got to finish up here first with a classified case, then we will leave.
UNNAMED NOB BOSS
Good, will you allow them to stay for a goodbye party tomorrow night, mrs. Evans.
SAMANTHA EVANS
Sure.  But they must report to me immediately after the party.  They must be clean of alcohol.  Got it?
UNNAMED NOB BOSS
Got it.
EXT. NOB-the next day

JOHN BRYANT SR. AND JOHN BRYANT JR.
How do we start, Mrs. Evans?
SAMANTHA EVANS
Well, we will get on the computer and track signals and see if we can track the communication with the traitor to a name, then we will track the traitor down and arrest him....
JOHN BRYANT SR. AND JOHN BRYANT JR.
Well, we just tracked him while you were talking...
SAMANTHA EVANS
You are smart cookies, who is it?
JOHN BRYANT SR. AND JOHN BRYANT JR.
Unfortunately, we won't be going to any goodbye party.
SAMANTHA EVANS
Why not? It is a chance for you to have a good time.
JOHN BRYANT SR. AND JOHN BRYANT JR.
Because, the boss is the traitor...
SAMANTHA EVANS
Uh oh... Better let me handle this one...
JOHN BRYANT SR. AND JOHN BRYANT JR.
You sure?
SAMANTHA EVANS
Yes, if YOU go in there to confront him, he might discharge you or kill you before you can make it back to me.
JOHN BRYANT SR. AND JOHN BRYANT JR.
If you say so...
End Act 2
Begin commercial break
Act 3
INT. NOB DIRECTORS OFFICE
SAMANTHA EVANS
Boss of NOB, you are under arrest for treason...
UNNAMED NOB BOSS
How do you know this?  That was classified.
SAMANTHA EVANS
Sorry, but the director of the NSA assigned me to this classified case, and therefore, me and my team discovered you were the one that was committing the crime.
UNNAMED NOB BOSS
Unbelievable.  (pulls out his gun and starts shooting)
SAMANTHA EVANS
(pulls out her gun and fires back...) don't do it... Do you want life in prison for attempted murder or a possible 10 years for treason to the military.
UNNAMED NOB BOSS
(stops firing and...) you're right,  I surrender. (throws his hands up and drops the gun)
SAMANTHA EVANS
(handcuffs him and brings him to prison on NOB base and whispers to herself) Now it looks like, they will need a new boss.
INT. HEADQUARTERS DIRECTORS OFFICE
DIRECTOR
Congrats for catching the guy on your case.  Looks like your team served you well.  I have one new addition for you as well.  But keep a close eye on her since she has ADHD, got it?
SAMANTHA EVANS
Got it, what's her name...
DIRECTOR
Jane tick tock.
SAMANTHA EVANS
Ready for duty sir.
DIRECTOR
Get some rest Evans and team.  You worked hard.  Meanwhile, I'm going to find a new boss for NOB.
SAMANTHA EVANS
I'm sure my first team members would appreciate that.
(walks out of the directors office)
END ACT 3
Show credits....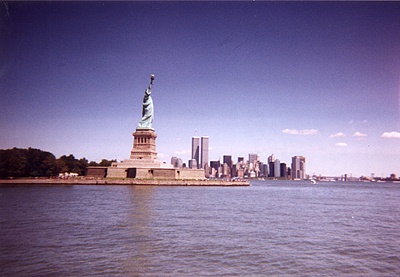 © Andrea P., Philadelphia, PA