Wonder and Wanderers
April 28, 2018
(The animated video starts off with only in front of the camera looking at it, it's a blog he is doing as he starts to explain what this shows about but in his whistle since that's the way he likes to talk he then gets interrupted by Q-tip)
Q-tip: Ummmm Only, dude, you do know that they can't understand ya, right?
(Only whistles in confusion as he looks at Q-Tip and the camera multiple times and gets a bit angry. He stands up and throws the chair, and during this Q-Tip laughs finding Only's anger funny. Only argues with himself on why he didn't realize it. Q-Tip takes the camera and walks to the living room. It shows CC and D.T.M.P. watching tv. CC is upside down on the couch while D.T.M.P. scrolls on his phone. Q-tip then puts the camera down and decides to scare the hell out of them while the camera captures what is going on.)
CC: Ahhh h**y mother hotdog in a toaster!!!
D.T.M.P: Holy fucking shit!
CC: Watch your profanity!
(D.T.M.P. throws things at Q-Tip while CC is hiding. Q-Tip then runs out of the frame and D.T.M.P. sees the camera. He walks to it and then the screen shows static. The camera gets back to frame and it shows D.T.M.P looking at the camera.)
D.T.M.P: Q-Tip,I wasn't scared back there or anything... I-I was just trying to make CC feel like he wasn't the only one, you know scared and all. (Laughs nervously)
(Q-Tip then jumps out from behind D.T.M.P. He scared him again, causing him to drop the camera and leave while Q-tip chased him. Then CC's feet could be seen walking up to the camera. He picks it up and explores the surrounding with the camera. He walks to D.T.M.P holding the camera. D.T.M.P poses.)
Cc: Here we have the Johnny Bravo of the group, the one man that attract women from a mile away.
D.T.M.P: (Smiles seductively) You got that right.
(The camera goes static and next shows CC going to the door of Q-Tip's room. CC opens the door slowly.)
CC: (Whispering) Next, we have the Hulk of the team, Q-Tip.
(However, as the door open wide, CC and the camera see Q-Tip watching anime.)
CC: (Horrified) What are you doing?
(Q-Tip jumps in surprise, and push his computer aside that sends it flying into the wall.)
Q-Tip: You saw nothing!
CC: Uhhhhhhhh.... (Slowly closed the door with a jaw drop and disgusted face.)
(Another static occurs and CC shows the camera to Only, who is working an invention in his lab. He is also staring at CC with a surprised face because Only didn't expect CC to have the camera. Only tries to walk away, but CC follows.)
CC: Only, the brain of the group, a.k.a Mad Scientist.
(Only makes some whistling sounds with the caption of, "Hey I am not -". The sentence was interrupted by an explosion that makes everyone go quiet. Only stared at the crater of the explosion and then glance back at the camera and made a few low chirps. The sentence stated, "Actually, I think I am one.")
(CC turns the camera to himself.)
CC: And CC, the awesome one of the group! I am the leader and never afraid of anything!
(Q-Tip creeps behind CC with a bandana of monster teeth and another bandana that cover his eyes. Q-Tip taps CC's shoulder, CC turns and screams girly.)
CC: (Realizes him scream and sings) WANNA SWING FROM THE CHANDELIER!!! FROM THE CHANDELIER!!!
Q-Tip: What the h**l...?
D.T.M.P: Oh, I am so going to post this in Snapchat! Hashtag, #FutureSia!
CC: Shut up D.T.M.P!
Q-Tip: Wait, is the camera still on?
(Camera picks up and there is multiple Q-Tips)
(Only whistles and makes a sentence, "Great work Q-Tip, we now broke the camera. How are we going to find another one?")
Q-Tip: Don't worry, Only. We can steal another! For now, I think they know enough.
D.T.M.P: Uh no, I need more screen time. The ladies like a macho villain. (Takes the camera and tries to zip his coat) Hey ladies, if you want a handsome single man, just follow me and you'll get every Tuesday-."
(Only makes a whirring sound and another sentence said, "Hey! This is my video, I am trying to be a Youtuber!")
(The group argues while CC hides in another corner and cries softly. The camera slips from Q-Tip's hands and falls to the ground and the camera completely broke.)
(Then the title of Wonder and Wanderers comes up. Creator and his Wonder team's names come up at the bottom.)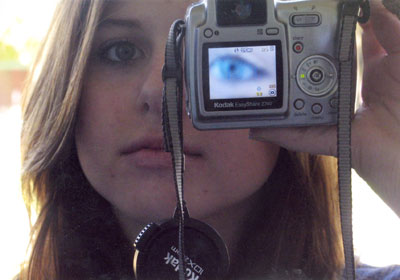 © Jessica M., Phoenix, AZ