Co'orethas (Chapter 1)
August 25, 2011
Dasseritha's heartbeat quickened. Boom, Boom. Boom.
Everything moved in slow motion.
They held her fellow ragiths captive.
Dasseritha hiked up her flowing white gown, and ran to cross the enemy borders; brown curly hair blowing behind her. The thrill bubbled up inside her, like a rush; from the very tips of her toes to the end of her long curls. She gave a euphoric laugh. This is the life!
An opponent rushed toward her, wearing the enemy colors of blue and bronze. He was of the first level, wearing a helmet, sword and steel vest. She jumped out of his way, and knocked him with her red quarterstaff. He fell to the ground.
Dasseritha's caring side surfaced; maybe she could afford to stop and check for punctures or wounds? This man was clearly hurt! She pushed it down. No, she could not. She must get the flint and rescue the other ragiths.
She knelt down beside the fallen man, and gently removed his helmet. She placed it upon her own head, and looked up. There was the flint burning, high in a tree, surrounded by opponents. She charged.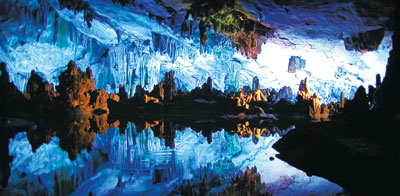 © Audrey G., Phoenix, AZ