My First Kiss
November 6, 2017
The moon reflected on his eyes, making them sparkle. He looked at my lips and smiled, and I smiled back. Moving my hair behind my ears as I blushed. Our lips touched like there was no tomorrow, it felt like time stopped.
My heart pounding, and my thoughts racing. It all happened at once. At the hill, in the small town of Forest Creek.
It was so passionate, there was almost no words to describe it!
As he move away me beaming, still holding my jaw in his hand from when we kissed. He blushed, and grinned. We both knew that this night wasn't a regret. It was like magic, on that moonlit night.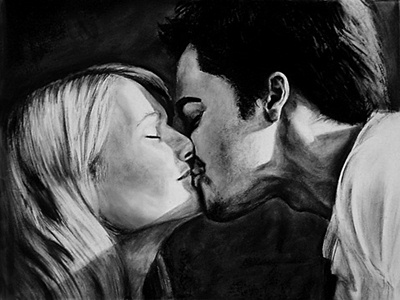 © Lauren R., Marshfield, MA