Love and Loss
July 2, 2012
"No stop. Please stop. GET AWAY FROM ME!" I yelled at the top of my lungs as he tried to keep my face in his warm hands.

"NO! Listen to me! I'm your husband! I won't hurt you!" He shouted at me with tears in his eyes and his breathing cutting off. "Look at me Elsie, I love you."

My head was spinning as this man tried to hold on to someone who was mentally lost. "Let go…please. Just please let go… LET GO OF ME!"

He grabbed the back of his head in defeat and shut his eyes to me. "I can't… You're the woman I fell in love with since the first day I saw you. I can't just let you go… I love you too d*mn much…"

I looked away avoiding his gaze and the sight of his tears falling like a current. "I'm gone. Don't you unders—"

He placed his hand behind my head and crushed his lips against mine.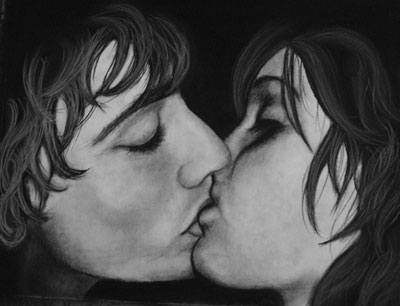 © Anna Y., St. Robert, MO