Why? pt.1
May 14, 2012
I need you to please help me understand why you did and still do this to me.you sit there and say I'm sorry and i know what i did was wrong.When the truth of the matter is that it's not helping me.the pain is endless.It won't stop.Saying your sorry doesn't fix the part of me that you have broken beyond compare.How could you?I thought we had gotten past the hurt,past the pain.Instead you just conjured the feelings back up and hit me where it hurts.
That place would have to be my heart.What some girls fail to realize is the simple fact that even though I'm a boy i have one too.Yeah,you have a heart; but I have one too.Guess what,i have feelings also.All of those playful mean things you said really effected me.I may not look like it,but it hurts.
So why play with my mind,why put put me through the torture?Personally I have done nothing to deserve it.I just want the connection you have,I want to love the way you do.That can't happen for me can it?
There's always something wrong with me being happy.You sit there and you wait until I'm at my happiest time in life and you snatch my heart out and shatter it into pieces.Like seriously,let me live my life.
You don't have to torture me with visions of things i know won't happen for me.The main key of this point is the fact that you do it all on purpose.You want me to be stuck in doldrums,you want me sad and depressed.You are the type some call evil.
There is some reasoning to this cause though.As the tormentor you are the pain maker.Although it's not one hundred percent your fault.I am also to blame.
I am to also blame because I keep letting you do this to me.Me wanting love I just keep falling into your trap.History always repeats itself in some form, but i don't take precautions.I jump right back in unwilling to believe that you could hurt me again.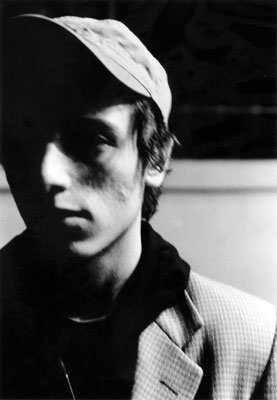 © Ariel L., New York, NY