Me and will
April 23, 2012
This is a story about a guy and a girl. This guy let's say his name is Will and he has a girlfriend her name is Emma. Its first semester 6th period third day Will comes up to me and asks me if I went to Johns birthday party. I said I did then he asks me why I didn't go swimming. I told him it was because I didn't know how. He smiled at me and sat down and pulled out his lunch box and starts eating a brownie. Mrs. Bowie said "take your seats these will be your assigned seats for the semester. Will smiled and looked at me and I smiled back. A week went by and Will would come up to me and say hi or he would buy me a cookie from the lunch line.

In October on my birthday he came in with a bag that said "Happy birthday". I got really happy but it wasn't for me. Will walked over to Vince and gave him the bag. I forgot it was his birthday to. They sang happy birthday to him, then Will look over and then down he saw birthday cards and a few gift cards from friends. Will stood up and started singing to me and some of my friends came in along with Mrs. Bowie. Will kept on looking at me through the period, before I walked out the door I felt someone grab my hand. I turned around and saw Will he handed me a piece of paper then he let my hand go and left.

The paper said "Happy birthday sorry I didn't remember ): ". Then it had a phone number. I jumped I was so happy, but I remembered he has a girl friend, so I pushed that out of my mind. I was walking from school to the busses, out of the corner of my eye I saw Will coming up to me. I didn't know what to do run, go over to him, or to stand still. I like him but it's the end of the year nothing will happen. So I decided to walk when he grabbed my hand again, my best friend Alexis walked by and said "aww". She knows I like him, I looked at Will and he was smiling at me. He asked me if I got his number so I said no acting all couscous of everything around me. He pulled out his phone and gave it to me; all of a sudden I heard the buss engine come on. I ran saying " ill call you later". When I got on the bus I looked in my hand seeing that I had two phones. I had Will's phone!! I wanted to look through his messages and se if he told his friends about me at all. But when the phone was about to turn on Alexis snatched it from me.

She started reading the messages and turned red, really red. I took the phone and read the messages..
Will…… this weird girl in my 6th period is freaking me out she always looks at me..???

Aaron…. Dude tell her to back off then.!!!!!!!!

Will…… Dude you can count on it!!!!!!!
I started to turn the phone off when a message popped up.

Aaron….. Did you tell her yet???
I turned the phone off. Next day in 6th period I put the phone on his desk and walked away. I cried a little but not too much. Megan asked was wrong five times but I didn't pay attention I was too busy thinking about how I was going to ignore him. The bell rang I ran to my locker and when I turned around Will was their I backed up against my locker. He pinned me I couldn't get around from him, he leaned over and kissed me. He told me that he liked me a lot and didn't know what to do. Then he asked me to skip ace with him. We went outside wear the busses we lining up. He asked me if I wanted him to dump his girlfriend but I said no. I told him I feel bad for what happened and that ill act like it never happened. I turned to leave when he grabbed me again. He whispered in my ear I never want to forget it and he let go. A week passed and we didn't talk to each other…
………………………………………………………………………………………………………………………………………………………………………………………………………………………………………………………………………………………………………………………

It the last day of high school!! My friends are coming up to me and saying good luck at UCLA! I'm going to be a doctor. I didn't want to go and not be the captain of the high school dance team. But I also couldn't wait because I'm moving to California. My parents gave me three thousand dollars for living there and my grandparents gave me thirty thousand to spend for the first two years there. I said bye to Alexis, Megan, and Alisha. I walked to my locker and opened it. A note fell out that said….

I miss that one day bye the lockers and the car, congrats on going to UCLA! I want to talk to today come by the freshman hall at two


Love Will….


I looked at the clock it was one fifty, so I packed everything up and ran to the freshman hall. When I finally reached the hall Will was standing there. He was holding a bag that said "Congratulations". He saw me and smiled. He walked over to me and gave me a hug and I gave him one back. We haven't talked in four years ever since that one day at the lockers and the car. He told me that I did a good job on the dance team and sorry for not talking to me over the years. I stopped him right in the middle of it and hugged him again. I looked up with tears in my eyes; he leaned down and kissed me. He asked me if it was okay if he took me out to skyline and I said yes. He drove without saying anything. He pulled into the parking lot, he ran out of the car to open my door and help me out. He hugged me again and told me that he could transfer to UCLA if that meant he could be with me. But before I could answer I asked him where he was going to college. He said UCLA, so I said yes you can come with me. He hugged me again and we went inside to eat.
………………………………………………………………………………………………………………………………………………………………………………………………………………………………………………………………………………………………………………………………………………………………………………………………………………………………


Will looked really nice that day when he took me out for dinner. We went to skyline, I didn't know why he would look so nice for it. In the middle of eating he got down on one knee and asked me to marry him! I started to cry and said YES!




The End!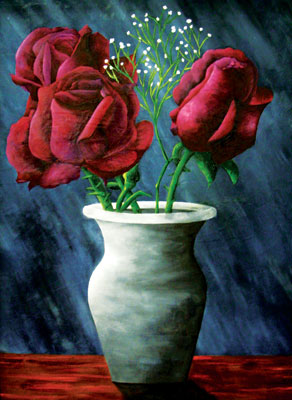 © Brandon S., LaFollette, TN