Chew Chew Bubble POP!
May 11, 2011
"Chew Chew Bubble POP!"
"Can I have some gum?" I looked up and smiled. His expression matched mine as he sat next to me.

"What makes you think I even own gum?" I asked teasingly before popping a cool, spearmint bubble in his face. Chew Chew Chew Bubble Pop Chew Chew Chew Bubble Pop

His eyes gleamed as he stared down at me and the corners of his mouth twitched. He stretched his long fingers before him, folding them together on the table in front of us.

"You're right," he said. Before I knew it, he had leaned over and brushed his lips gently across mine. He allowed them to linger there before pushing his mouth on mine; his lips were warm and soft, as his reverent breath climbed into my mouth. Gently forcing my mouth open with the sole objects of his tongue and lips, his tongue, moist and slightly hesitant, slid into my mouth, gently pulling the gum from under my tongue onto his.

He pulled back slowly, leaving me breathless and wanting more. Our mouths closed, he softly pecked my lips before leaning back in his chair away from me.

He imitated my chewing—Chew Chew Chew Bubble Pop-- and swiftly pooped one bubble before continuing his chewing—Chew Bubble POP Chew. "You don't have gum. Sorry for asking."

Playfully rolling my eyes, "I didn't exactly give you permission to take that."

"To take what?" he asked innocently. His small, dark brown eyes widened in false confusion giving him the look of an angel caught doing something wrong. Too bad for me he was so adorable. "I mean, it's not like I took any gum from you," he continued, "Because you didn't have any, right?" Chew Bubble POP Chew

I sat back, crossed my arms, and pouted a little. "Not anymore," I mumbled.

He leaned forward, face only inches from mine and softly said, "I'm sorry." I looked up with a raised eyebrow. "Do you want it back?" he asked, the corners of his mouth twitching again.

Shyly smiling, I nodded my head slowly. I knew where this was headed.

Smiling, he leaned forward again, catching my lips in an upstroke of his before kissing my lips over and over and over again.

It was hard to tell when exactly the piece of gum found its way back into my mouth, but I knew, whenever that was, I didn't care about the gum anymore…As my palm pressed on his neck to bring him closer and his hand lay near my waist, our kissing become more passionate. I never cared about the gum until it was shared…Shared with him…
Chew Chew Bubble POP!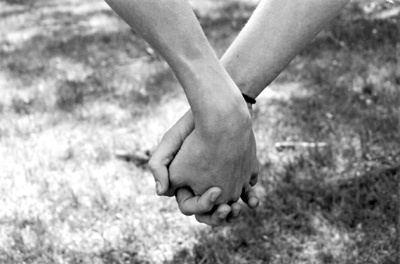 © Alexa T., Pompton Plains, NJ