prologue- dangered
September 11, 2010
one more cut just one will make all of the bad things go away.
all the hate and love and worries and troubles.
she didnt kill herself. i keep telling myself this, but it just wont go. everything is so messed up i cant stand anylonger. i feel as though i just want to give up. one more cut. the red tears streak my arm as they drop to the cold linolium floor.
drip
one more cut
drip
just one more
drip . . .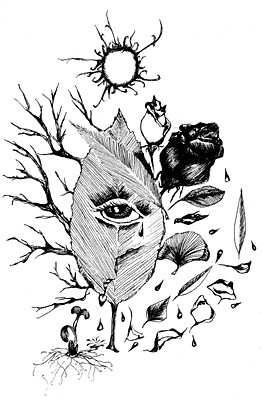 © Cara L., Cheney, WA