Hey you. Part1
February 6, 2010
"Hey,Conner. How are..." I froze med sentence. He had his arms around some girl. She didn't look bad or anything. It was just weird to see him with some other girl other then me.

"Hey Tracy,how are you?." His eyes became big and brown. Looked like he was about to cry. It was obvious that the feelings we had for each other were far from over.

" Hey, I am doing good. Seems like your doing good too." I put on the biggest smile I could muster up"Who is your friend?"

He drew her closer." This is Sarah. We've only just started to date but, I have a feeling it's going to last." He held her even closer. She looked into his eyes, but his eyes were on me.

"Hey Tracy, nice to meet you.I've heard a lot about you." She gave me a smirk. I couldn't help thinking, about all the things I did with Conner. That girl would have a little freak if she found out.

"Aahaa,well I hope there good things." I knew what they were and they weren't good things.

"Well, I think me and Sarah should be going. I'll see you around Tracy." With that he turned and they walked away.

" Bye...".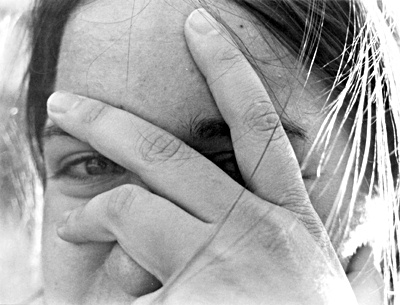 © Claire E., Bethesda, MD