Just another Christmas
January 20, 2018
It was snowing outside, but the streets were full of happy people in red caps, some downing c***tails in Gibson's, and some watching a magic show across the street. Yet some were singing Silent Night along with the church choir.

Emily was sitting by her fireplace, gazing beyond the frosty glass window. The peg of wine on the mahogany table stayed untouched, and the insanely un-magical thermocol pixies draping the walls looked gloomy, as if singing an unheard elegy.

Sleep in heavenly peace

The tree she had herself strung with bells and her now flat stomach seemed mismatched.

Holy Infant so tender and mild

Suddenly, she heard the doorbell ring and sighed. 'Must be them', Emily thought of her friends whom she had excitedly rung up last week for today's welcome party. Then…things had changed over the week.

It rang again.

Again.

She opened it reluctantly. Outside, a small boy in rags was shaking and gazing longingly at the fireplace. Emily brushed the snow off his nude head, and summoned him in lovingly.

He ate hungrily, probably his first cake. For her, her first miracle.

Time and again, Christmas brought back warmth to wombs.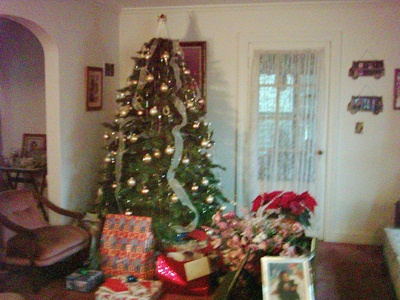 © Alexandria W., Hamden, CT