How Do We Know When It's Too Late?
January 17, 2018
Tick Tock Tick Tock
The tortuous sound filled the room.

Tick Tock Tick Tock
The students sat along the wall; silent tears running down their faces, occasionally wiped by shaky hands.

Tick Tock Tick Tock
A flinch was seen with each movement of that damned hand. No one dared to see how long it had been. How long it had been since they crammed their bodies against the shelving, in an attempt to hide their figures.

Tick Tock Tick Tock
No one had expected this. 'It happens, but not in my school" they would say. When they first heard the sounds they thought nothing of it. The first scream echoing down the hall ripped the breath from their bodies.

Tick Tock Tick Tock
Not everyone was fast enough. They were oblivious. Taking their seats at the beginning of the day, they were oblivious to the fact that they were sitting in their graves. They couldn't hear the boy reaching his limit. They couldn't hear the boy loading his gun. They couldn't hear the boy walking down the hall. All they heard was;

Tick Tock Tick Tock
Minutes passed as the boy passed through the hallways unnoticed. No one realized something was wrong. The announcement wasn't made. No one realized he had already entered and exited the office with no problem. Minutes passed. He passed from hallway to hallway, cafeteria to library. Classroom to classroom. An uneasy feeling passed through the school. A wave of terror travelled through each room as they scrambled to lock the doors. A roomful of warm blooded bodies ran cold when they stared into his empty eyes. They had run out of time.

Tick Tock Tick Tock
The children looked at each other. Bullies held their victims. A band geek comforted a jock. These people who had bullied, and judged, and excluded. Suddenly their social statuses no longer mattered. Suddenly they were all equal. They regretted that argument with their mother. They regretted their attempt to grow up. These young adults wanted nothing but to become children again, safe in their parent's arms.The held each other and silently prayed for time to slow down.

Tick Tock Tick Tock
The door handle was shaken. The students choked down their sobs. The distant sound of sirens made the banging even more aggressive. Somehow they shoved themselves farther into the corner. The attempt to save themselves was in vain as the bang of the door slamming open filled the room.

The men in uniform entered the school. The screams of parents were left outside. The floor and walls painted in red. Figures left in their positions of escape. The only sounds heard through the school was the tapping of feet, and the unstoppable movement of the hands on the clock.
Tick Tock Tick Tock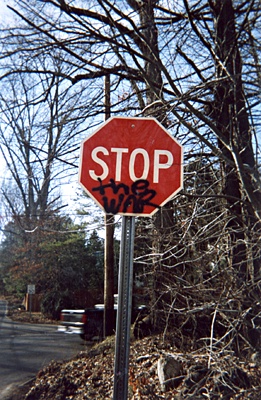 © Jillian K., New City, NY