Mercy of the Divine
June 22, 2017
"Do you believe in God, Ava?"
It wasn't a question she hadn't been asked before. People her own age were often surprised by her undoubted faith in a greater being. Other people in her school went to church, but many didn't seem to truly believe; they just went because they had to.
Before now, she would have said, "Yes," without hesitation.
She thought of the kind joyful eyes of the people she met in church. They were believers in God. She thought of her friends from the cathedral choir, and the way that she used to pray with her grandmother. She thought of how the doctor had said that her aunt's child would be stillborn but God had blessed her with a beautiful girl.
She remembered the months that she had prayed alone, all those times in the cold hospital waiting room. In an empty home, when her parents sent her back because she should wait until her brother wakes up. She remembers the pitying looks of the nurses as she left his room and prayed in the hallway and on her way home: for his health, for his happiness, for the way he used to laugh before that laughter was taken away from him.
Yet God did nothing. He did nothing. No miracle was bestowed upon this boy who would have and did put his life into the hands of the Lord, when the Lord was not willing to help. He was not merciful to those who deserved His mercy most of all.
She remembered how, the day before he passed away, she had sat in his room with him and spoken with him one last time.

She gripped his cold hand in her own. "I prayed for you. I prayed for you every single day. God has not answered my prayers."

"Don't pray for me, Ava," he said, choking on unshed tears. "Pray for yourself. You need it more than I do. May you have God's blessing."

She remembered his blind faith, and how he still believed, even when everything that he believed in had failed him.
She looked up at her teacher, eyes becoming itchy.
"No. I don't believe in God anymore."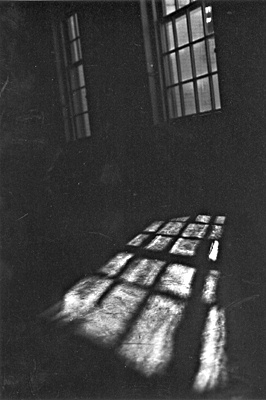 © Mary A., Fullerton, CA