30 Days
March 4, 2009
Seeing. The very word makes us all look around self consciously at our surroundings. We rely on our sight for everything-navigation, judgment, communication'

So what if we only had a month left to see? Ah! The table turns now doesn't it? What would you do in those thirty days? What would you try to see for the very last time, knowing that the minutes are ticking by until your world will be plunged into a lifetime of darkness. You try to avoid sleep thinking that you'll have plenty of time to have the lights turned off. The rest of your life in fact.

So why am I asking you these questions? Why am I making you think about things that make you nervous? Because I myself was told that I would never be able to see again. I was told that thirty days would be the maximum I had until the light faded and I would have to rely on my other senses to guide me.

So I made a list. On it, I jotted down all that I would want to see and do in the next month. On the very top of the list I should have put 'Learn Brail', but of course I didn't think about it until it was too late.

So what was on the list, you ask. Well, on the very top, I put 'See the World'. Isn't that everyone's goal? To see all the different things that you never got to see before-all the different people, taste the food, watch the multiple sunsets only to find that they all look pretty much the same? When I wrote that down, I realized just how general (not to mention expensive) it was. So I crossed it out. 'See Egypt, Japan, and Hawaii' took its place.

Second on my list was 'Go Sky Diving'. I was pretty sure that it was a safety hazard for blind people to go jumping off a plane. And what fun would it be to not be able to see the earth rise up to meet you as you plummeted from thousands of miles up? Yes. Sky Diving was something I most certainly had to do.

'Learn How To Surf'. That was something I had always wanted to do. I had always been envious of the teenagers I saw riding a wave without a care in the world. No care that is, except falling.

Anyways, that pretty much completed my list. When I looked at it, I realized that it was a pretty measly. But it would have to do. I couldn't think of anything else, but of course, once my time was up, ideas would come flooding in. I had a lifetime to think them up.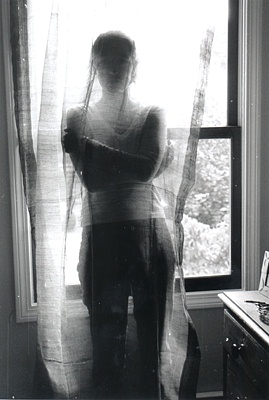 © Cerys W., Marblehead, MA