Dreamland
January 14, 2009
The sun is brighter here. Instead of a faint round of happiness that I never seem able to reach it is a circle of fiery yellow that shines upon us. Yet, it is not harsh or harmful; it casts off a warming glow that leads us through our days, which we spend together exploring this wonder world.



When the sun goes down to rest for the night and the moon creeps its way into place, a light snow begins to fall. We dance around in the meadow, bathed in silver, until even our shadows grow wary. Then we lay down in the grass covered in powdery white joy and hope to be here forever.


There is no crime or violence here, which is why you are with me. We can now do all the things we always said we would before the accident. Let's go flying through the porcelain sky while we watch the birds soar around us. Let's go diving to the deepest depths of the crystal sea while the carefree creatures swim around the rainbow colored reefs. Let's just sit together with the TV on while we get so absorbed in talking that we don't even know what channel is on.

We can do what we please in this world; nestled away from reality. In my subconscious slumber ignorance is bliss. So don't let me wake, I am in dreamland.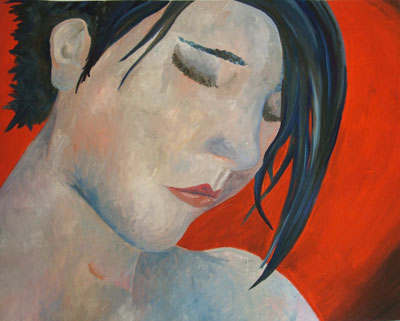 © Lindsay S., Billings, MT