Reign of Power
May 20, 2012
Even now, I hear her screeching voice shouting these words to me, "You are not perfect, and you never will be, but you at least have to try. No one can help you, but yourself."

The age of four was the first time I heard it. Her face was as red as a tomato and I imagined smoke blowing out of her ears. I was dumb founded. Madly, I turned around, ran to my room, and buried my head in my pillow, tears streaming down my face. I sincerely hoped, "This must be a one time thing, she will never say it to me again."

At the age of ten, I heard it again. I was so upset that I found one of her glass displays and shattered it everywhere, making sure that it could never be put back together. Tears no longer brang out my anger, but raging eyes with scorching flames replaced them.

A few minutes ago, I heard the same statement, "You are not perfect, and you never will be." But, this time, I finished it for her, "But I deserve to be me. I will never be that perfect child that you want me to be, but, listen mom, maybe its because I don't want to be." I stood there, waiting for her to answer and strike the perfect comeback, but all I received was a nod as she turned away, knowing her reign of power had disappeared.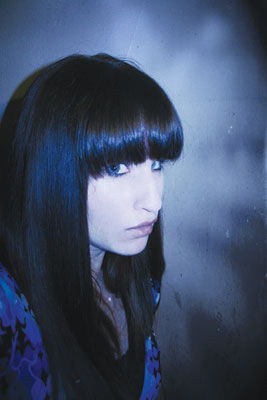 © Monica L., St. George, UT