The Game
July 18, 2011
Anger and hurt beat up against her insides as she dragged her feet along the ground. She slumped against the wall, holding back tears and and slowly pulled on her shoes. A single tear rolled down her face and she quickly wiped it away with the back of her hand.
"Sophie?" a voice called.
Sophie's head snapped up to see Casey running towards her.
"Are you coming?"
Sophie nodded and got to her feet slowly walking on to the field. As she stepped foot on the field all her emotions disappeared. It was just her, her team, the ball and the goals. Nothing else mattered.
"God I love field hockey" Sophie whispered pushing her mouth guard into her mouth.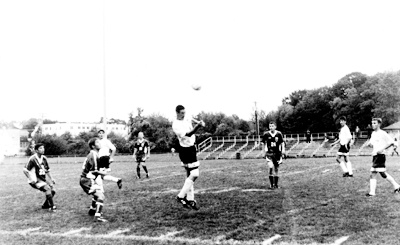 © Kim L., Milford, CT