Dear Son
June 2, 2011
Dear Son,

Your first word was "mamma" and it's been that way ever since. You always looked to mom. When I would try to do anything for you it "wasn't the way mamma did it". Eventually I got over that, you were just closer to your mother, that's fine. But as you grew up, you didn't do the things normal boys did. Son, you have to understand that I tried. I really tried to understand your pastimes. But you were the first kid I ever had, so I didn't get everything right. As you know, I grew up the oldest boy out of 6 brothers. I practically raised the last one when dad headed out. But you weren't like my brothers. You didn't like football or baseball or any sports for that matter, you cried when I tried to wrestle with you that one time. You see, Son, you're too much like your mother. You have too many big ideas and creativity, you're gunna make something of yourself. I know it.

Now, you're graduating. Your gunna go off and be whoever you want to be. I wont have time, or maybe I just can't, tell you I love you before you go. You know I'm not all that good with this emotional stuff. But, Kiddo, you're special. You're the best Son a dad could ever ask for. I know… I know you're different, but that's okay. I just wish, maybe, that you could have told me to my face. I don't get it, and I might not ever, but that doesn't mean I can't accept you. You're my Son. I love you so much. And nothing you say or do is ever going to change that.

Dad






*
*
*

-
Hey, Dad…
-
Yeah, Son.
-
I found this letter in my suitcase when I got to college. Did you write this?
-
(Uncomfortably) Yeah.
-
Well… Um… Thanks. (Awkward hug)
-
(Reluctantly) So, do you want to talk about it?
-
Well… I don't know. I guess… (Awkward pause) Dad, I'm gay.
-
I know.
-
Umm…
-
I don't get it, but it's okay.
-
Well, Dad… Umm. There's this guy I want you to meet.
-
Hm?
-
He's pretty special.
-
Okay.
-
Okay.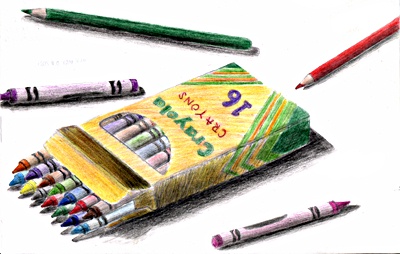 © Dana H., Wichita Falls, TX