Trapped?
September 8, 2010
It's dark outside. The rain makes a harsh beating sound as it falls across my window. I just sit behind the window, looking out onto the deserted street. Not a single person walks by. No birds chirp. No wings flutter. Then only sound I can hear is that of my heavy breathing. All I can see is the rain falling outside. All I can feel is a single, wet tear toll down my cheek. The only thing I can think is "Why me?" and nothing else. I sit on my chair with the lights turned off, drowning myself in my sorrow.


It feels as though the sun will never shine again – like the world is doomed to an eternity of darkness. An endless night has arrived, never letting we on Earth see another dawn. No one will ever leave their houses unless necessary. No one will ever step foot out of their comfort zone. We're all prisoners, trapped in our own despair. We'll never find a way out.


Another tear traces the right side of my face. I've almost given up in ever healing my aching heart. The prison gates almost snap shut, and I give in, trying to find comfort in my cell. Then, I hear a sound coming from the other side of my window – coming from outside.


I lift my head just enough to see over the edge of the windowsill, only to see two kids (about my age) running in the damp, wet, and cold weather. They're laughing, and smiling, and playing. They didn't seem to care that it was pouring rain, and were ignorant of what everyone looking out their windows were thinking. They were just enjoying the moment for what it was.


The sight of them out there gave me a jolt of hope, and I burst out of my chair, down the stairs, and out the door to join them. I ran out, straight into the middle of the street and started twirling, spinning, and whirling on the spot. I was wearing short sleeves. I should've been could, but I'd never felt better in my life. I finally understood what life was all about; you had to give everything, just when you felt like giving up. You can't waste your life waiting for the storm to pass – you have to learn to dance in the rain.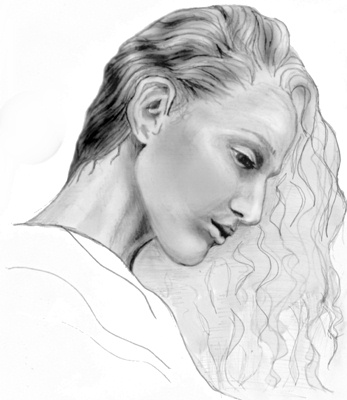 © Danielle H., Anchorage, AK