Rome After Midnight
March 31, 2010
Cobblestone streets are coldly lit by ancient lampposts, and
Somewhere, in the distant shadows of the alley, a happy band is playing happy tunes.
An audience of a drunken couple in silk dress, a smiling bird woman, and the old homeless child who asks for coins on the corners sway to their own rhythm, each somehow relating to the simple, haunting melody, their tempos all echoing between the walls of fancy hotels.
The couple is gay with laughter, remembering why they'd left their mansion in England. The music, a lonely lyre and a cracking voice, sings higher than the philharmonic's and their childhood piano. They dance, arms wrapped around each other, their heels clicking against the grey stone under the shy moonlight.
The bird woman never talks to people. The music is only a sad reminder of her life, the pens that once danced playfully on leather journals. A time when her shirts were cotton and her hair was tightly smoothed to her skull. She didn't long for the cold eyes and standards of society.
The old child has heard the tune for decades. His hands are aged and callused, the child's face are clean. The corner was the farthest he'd ever been, his life spent scavenging for meals and hopeless for heart.
Music bound them, perhaps only for the hours of the star's act,
Morning dawned, and after midnight, was nothing.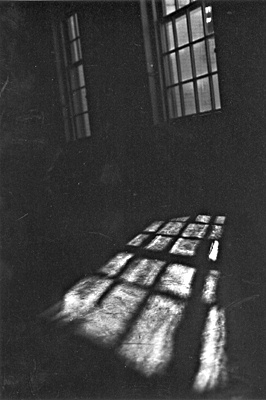 © Mary A., Fullerton, CA