From the person with a Leash
December 17, 2009
My work is dogs escorting me, plain and simple. Fun it may sound, indeed it is. Dogs escort me every morning. We walk side by side going from the park to the river side. It's a joyous walk normally with all the perks of a glamorous life. I make great money of them escorting me and I am as happy as can be, its barely any work at all.

A beautiful day as I peak out the window looking at the weather for I am going on a walk today. Knowing I am helping animals everywhere I wake up refreshed every morning. Not by myself but with the faithful companions that I cherish so much, their my friends but yet they have four legs. They are just waking as I, and are excited regarding our walk today.

Every dog has their own leash, and I have selected them all. Every leash I've picked represents a certain quality in the canine what additional type of job does that. grab them as I'm departing from my luxurious apartment and down the steps to the door. The first dog I get is a cotton de tulear, a pink rhinestone leash for her. What I love of this dog is I have gotten a date before because of her. This is why this job is so amazing, wonderful dates all the time just because of some cute puppies and dogs.

The pay is nice since everyone I work for is prosperous, all of which are good contacts in a sticky situation. I recieve generous gifts at Christmas, and in return do the same; the dogs get a special treat as well. The weather on nice days is warm, and breezy. Making my tan glow.

My life style is amazing because of this job. I've developed a genuine love and respect for all animals, I respect and take care of the environment, I pay close attention to animals at all times, I will never use corporal punishment on anyone or anything, and all animals are equal no matter how cute or loveable they are.

This life I will maintain, for I hold these animals dear. We are happy together, and I miss you dears every night. For the end of our day has come this walk to dear we depart now and you lay a wet kiss against my cheek.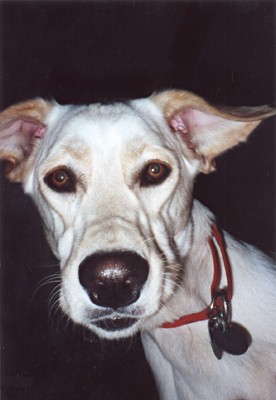 © Violet B., Phoenix, AZ