The Marchers For Freedom
May 20, 2016
The Marchers For Freedom
One morning I woke up after a very, very bad dream. In my dream I saw men dressed in white robes decorated with a badge bearing an insignia of a cross, they wore sharpe pointed hats and a full faced cloth mask with eye holes. Just by seeing them I was filled with fear. I told my mother Claude what I dreamt last night, she told me it was nothing but a bad dream, she told me those men didn't exist. For years I kept dreaming that same dream, deep down I knew there was something bad about them.

On a cold winter night I followed my father Charles and his friends deep into the woods. I hide myself behind a tree and I see hoy my father and his friends dress themselves with the exact same white robes and pointed hats I had seen in my dreams, my mother told me this men didn't exist and now I see my father being one of them. One of the white coated men drags someone out of a car bearing a car bearing a bag over his head. They take the bag off his head, revealing a black man begging for his life. Since the moment I arrived I was so shocked that my father belongs to this association that I wasn't able to see the wooden post in the middle of the field Now two white cloaked men where dragging him to the post, they tied him onto it. " Please don't hurt me! I haven't done anything wrong… I have a wife and two children, please I'm begging you. Let me go and I shall never speak of this moment". His voice was weak I suppose they have been hitting him since the moment they captured him. As they are all dressed the same I can't recognized my own father, the man I thought I knew perfectly. The black man fight for his life but its to late for him to escape this horrible situation, they have a fuel tank ready to use it to burn him alive. They draw a circle with the fuel and lastly to his body, the torches with fire are thrown at the man and I hear his screams for help, his prayer for mercy. I watched him burn to death, so I ran as fast as I could heading home.

When I arrived at home I ran as fast as I could and headed to my room, I went directly to bed. I took the bed covers and i covered myself from head to toe thinking in what would happen to me if father finds out what I've seen. Tears fell down from my eyes down to my cheeks, in my head I was replaying the murder of an innocent man. I am so shocked that my father has kept this a secret and that he is committing murder by killing innocent people because they are black. Now I know why my father and told me that black people are demons, it's because white people despise them so much. I have never seen a black man do something wrong to others especially white people, that's why I can't quite understand why kill them if they are just like us… human beings with rights. Now I can't trust my own family, especially since they have kept this morbid secret from me. If my father excepts me to kill one day, I won't do it. Tomorrow is my eighteen birthday and I don't think I will ever see my parents the way I used to, I used to think they were the best persons in the world, but now I know they are monsters. My vision is a bit blurry meaning I'm sleepy, I move to my left side of the bed. I let my tired eyes close so I can fall asleep.

" Caleb Foster, wake up! Wake up sleepy head, today is your eighteen birthday. And you still have to go to school". My mother was shacking me to wake up. " Mom, please let me sleep five more minutes. I'm really tired, I stayed up till late last night writing an oral report for today". I lied obviously, there is no oral report for today, I just needed and excuse for not opening my eyes and look at my mother. Still I need to confront this new fear I have. " Okay honey. Five for minutes. I'm gonna make your favorite chocolate chip pancakes". She said in her sweet tone and kissed me on the forehead. I didn't open my eyes till I heard the bedroom door being closed, I went to my closet to pick my clothe and then headed to the bathroom to get changed and wash my mouth. When I finished I headed downstairs to the kitchen and I saw my favorite breakfast ready for me on the table, I sat down and started eating. Then father sat down and started eating " Caleb, today I'll be picking you up early from school. There's something I need to show you". He said that showing no emotions, my father is a pretty serious man. Hope that whatever he needed t show me its nothing bad. I finished my breakfast, gave mom a kiss on the cheek and left as fast as possible.

School today went by pretty fast. I didn't expect it to be time for me to wait for father. I waited outside of the school waiting for father to arrive, while I waited I saw a white boy my age punching a black boy. I couldn't watch how he was beaten up so I got in the middle of the attack and said to the white kid the first thing that came into my head " STOP IT! Your hurting him". He pushed me aside " I don't care! He deserves this and worse. Black kids know they can't drink from the same water fountain as us or go to the same bathroom as us. This one over here tried to drink water from our water fountain, if I let him drink from it we could all get infected by his demonic disease". He said that, you could feel the hatred in his voice. " Let him go, he will never try to do something like this again". I said peacefully not wanting to cause anymore trouble for the black kid. He let him go without saying anything, then I heard a car horn and when I looked back it was my father. I let the black boy alone, because if father saw me helping him I would get in trouble. I ran to the car and got inside, my father didn't look so happy. " Caleb, what were you doing near that demon?". He was mad I knew it. " I was helping him, father. A white boy was beating him up and I stopped him from almost killing the black kid". I knew he would say something bad to me for helping the boy. " Caleb, if he was being beaten up it was because he did something wrong. You know the rule, blacks can't share the same thing with us. I think whatever the reason of being beaten up he deserved it". I said nothing I couldn't argue with about something like this, especially knowing what he's capable of doing.

Father kept driving for an hour or so, then this route reminded me of something. It reminded me of the field that is deep in the woods, the one the black man was murdered in last night. The car stopped and I was right, we were on the exact same field of the murder scene, my heart started beating faster that ever. Sweat fell down my cheeks, my father for down of the car and opened the trunk. I got down of the car and father handed me a bag. I opened it it and inside there was a white robe, the pointed hat, the mask with the eye holes. I am paralyzed with fear, father wants me to become one of them. " Father, what is this?". I asked knowing his answer but I wanted to hear it from him. " Today you are meeting your second family, The Ku Klux Klan". I felt like the air was getting to my lungs, this meant I had to kill someone today in order to stay in the Ku Klux Klan. " Father, what do you expect from me? You think I can be capable of killing someone, you think I will kill and innocent man, women or children because there skin is black? I know what you do! I have seen it with my own eyes". Tears and headache was all I could think of right now. If he wanted me to kill someone he didn't know who I was. Its not in me to kill people. " Caleb, son. What do you mean that you know what I do and that you have seen it?". Father was intrigued to know how I knew. " I followed you last night and saw how you burned a man alive. I can replay the moment in my head over and over again. I can still hear him asking for mercy while he was tied up in the wooden post, right there. You killed an man who had a wife and two children, you didn't even care for his family". I was sobbing and yelling at him all at the same, apparently I was causing to much caos that a lot of people arrived and now there were surrounding us. I knew they would all try and force me to kill, they will try to brain wash me with their hatred to black people. I have to run away from the and it must now or never. I observe that the car keys are still the car and I didn't even think it twice before I make a run for it. I got inside the car just in time and not even once I looked back to see all those faces shocked by my attempt to escape from their grasp. I turn on the car and started driving as fast as possible. God was the only one who could help now!
I drove for hours, the car doesn't have much gas. Soon I'll be left in the middle of nowhere. Ten minutes later the car stopped and I got out of it and abandoned it in the middle of the road. Walking was my only hope to see where I could settle in for the night. It was pretty cold right now and I felt like I couldn't keep going but I needed to try. While I was walking could hear a strong voice preaching the word of the God, instantly I though it was all a figment of my mind but I followed the strong voice and it led me to a church. The Ebenezer Baptist Church of Atlanta, I have never been in Atlanta and right now it seems like a nice place to stay for a few days. I opened the door of the church and inside I found him the owner of the strong voice, I walked towards the man and the crowd stared at me. I kneeled before the man and everyone gasped as I was kneeling in front of the man. I look around the crowd and realize I am the only white man here, the preacher kneeled down and asks " Are you okay? What's your name, boy?". I took a deep breath and smiled a bit " I'm okay sir. My name is Caleb, Caleb Foster. I'm a runaway. I ran away from my family because they wanted me to do something I couldn't have done in my entire life". He pated my back " And what was that Caleb? The thing you couldn't do in your entire life". I know they will all be scared of my response to his answer, but I felt there was no reason for me to lie. " They wanted me to kill a black man, so I could be part of there family. The Ku Klux Klan family, I saw them burn a man. I have different believes from them I think we are all equal, we all deserve the same rights and we are all human beings. I know it is strange to see a white man coming here and especially someone who thinks the way I do. But I can't go back to my family nor the my believes". I felt like I could trust the preacher, because there fear for their lives and the lives of their children was a fear of my own. " Caleb, you don't have to go back. You can live here with us and if you want you can join our fight for our rights. We could be your new family if you want". They are accepting me as a member of their family without asking for anything in return, I would gladly join their fight. " Father, may I ask you something?". He nodded " What's your name?". I asked with such confidence of myself, he smiled as he heard me ask for his name " My name is Martin Luther King Jr.".
Years pasts since I left my biological family and there have been moments were I have missed them but there have been moments were I am glad I left to be here, where I am today. Today is March 25, 1965 we are on our way to Edmund Pettus Bridge. I am marching with my brothers and sisters, following our father Martin Luther King. When I call Father it reminds me of the father I left behind in 1948. I heard from the newspaper that my biological father Charles took the role of being the Grand Dragon of the clan, he's the leader now. The death of blacks have increased in large numbers and every one of them is even more morbid than the one before. I saw in the news that one black man was killed by one hundred cuts in his body and then left on the porch of his house hanged, so everyone could see. This march is from Selma to Montgomery and this march is the culmination of a three month campaign to eliminate the African American disenfranchisement in the state of Alabama. Today Martin gave a speech named How Long, Not Long. " The end we seek is a society at peace with itself, a society that can live its conscience… I know you are asking today, how long will it take? I come to say to you this afternoon however difficult the moment, however frustrating the hour, it will not be long". He delivered that speech as we approached the entrance of the Capitol.

Everything went as planned but sadly years later I was devastated because the man I used to call my father had been murderer. On April 4, 1968 on the Lorraine Motel in Memphis, Martin Luther King was murdered. Somehow I don't believe he was killed by the U.S. government or the man they call guilty. I think he was killed by my biological father to make a statement of what I did, I perfidy my own blood and this is how they torment me, and this is just the begging. I decided to run away again, because I couldn't let anyone else die for me. So I headed myself to Kansas and I lived far away from the civilization in a small cottage, I never married anyone nor had children I couldn't bring someone I love to this disastrous life of mine, a life of danger. Everything I did side by side my brothers and sisters I wrote it in a blank notebook and I named us The Marchers Of Freedom, as I waited for my death to come I remembered all the good thing we did for two purposes… equality and freedom.
THE END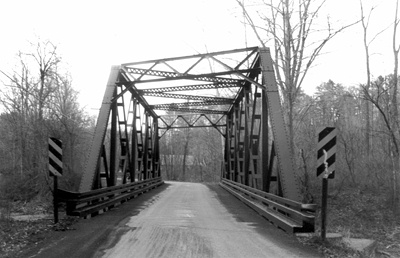 © Simon I., Lansing, NY