Joan of Arc: Interview With a Messenger of God
July 11, 2011
Joan of Arc is a hero among many in the 100 Years War, a proclaimed messenger from God and we are able to get a face to face interview with her right here and now!

Me: So, Ms. d' Arc, how does it feel to be such an iconic woman in a history of oppressed women of the world?

Joan: It feels great just to have carried out the mission that God had given me. I knew what I must do, so I did all I could to carry it out. My life had been decided and I am glad that God had touched me out of everyone else in our world. It feels so amazing.

Me: When did you first hear the voice from God? Was it a messenger of the Lord himself?

Joan: It was not the Lord himself, but the Arch Angel St. Michael, St. Catherine and St. Margaret; he first came to me in father's garden. I remember it like it was yesterday. I was walking in my father's garden, and like miracle, I heard them, they told me that I must deliver my people from the English, in the war. I knew that I had to do it, and as you know, I did.

Me: Tell me, what was it like fighting with the army?

Joan: It was such an honor, at seventeen, I was the younger person to control an army. Of course, before I had any of this, the King had to prove that I was genuine and he did and gave me control of the French Armies. It was thanks to God, that I was able to fight for so long. I was able to gain back the land of my people, and in the end we did win. I felt so important being able to use the gift bestowed on me, the mission I was given to help my people. My injuries were terrible, but I knew what I had to do. I had to keep morale up you know *laughs*. All in all, I will say it is the most important thing I ever did.

Me: What would you say to people who believe you were hallucinating, or even suffering from Schizophrenia?

Joan: I will not fight their beliefs. I know that God came to me; I know that he was with me, if he wasn't I could not have made it that far.

Me: What would you say to women today, who still face discrimination of their gender?

Joan: If I am able to find God and accomplish so much, then that shouldn't stop women everywhere from discovering their mission, just as I had discovered mine.

Thank you for reading folks, hope you enjoyed her astounding insight.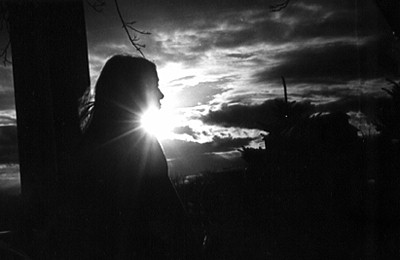 © Elizabeth G., Marblehead, MA