First Day at Camp Balder
April 9, 2018
  Everett Frost has always been a kind of sad as a child since he never knew who his father is. His mother told him that it is not safe for his father to be there with his family. He is an outcast by other children for not having a father and they showed rejected towards him and make him feel crestfallen by calling him mean names as if there is something wrong with him. Despite his troublesome childhood if there was anything Everett wasn't expecting to happen on a school trip to the museum, it was for one of his classmates to suddenly burst into flames. The said best classmate was replaced by an ominously monster, needless to say, this was not on his trip itinerary.
  Nancy is a floozy and a big bully from the school where Everett went to. She has always spoken imperiously to him as if she is a part of a higher society. She is also one of his classmates that went out of their way to make his life harder than it has to be. Once, Nancy yammered to the teacher that he was the one bullying her and he got placed in detention for something he did not do. Now, she had Everett pinned against a wall by his neck, a growl building in the back of her throat as a monster with demon eyes. In the corner of his eyes, he sees a red hair girl with blue eyes that came to save him. She is remarkable with an ax in her hand to cut down the monster that is strangling him. Everett fell into darkness when the task was done.
  ´´Hey are you okay?´´, said his savior. Everett wakes up to found out that he is not at the museum anymore, but a farm. He replies back solemnly, ´´No? Where am I?´´.
  ´´Well, you are at Camp Balder, a safe haven for children of the Norse Gods. My name is Evelyn Heart, daughter of Magni, the Norse God of Strength. I can show you around Camp Balder if you want, she said dutifully to her duties as the Head of Cabin 5.
  ´´I would like that, my name is Everett Frost and I don't know who my father is´´, Everett replies back bewildered at the fact that Norse Gods exist and one might be his unknown father.
  Everett and Evelyn scuttled through Camp Balder, it looks just like a normal farm with a thrashin´ machine and cultivator for the use of farming. Camp Balder seemed to earn jack money to keep the camp running by acting like a farm and a camp at the same time. The camp seemed to use magic wolves as wheelers. The dictator of the Camp Balder is a man with grizzled hair, he welcomes James into the camp.
  Everett was was apprehensive that he might not fit in Camp Balder, so he told Evelyn, ´´I'm worried that I won´t be ever claimed by my godly father and other campers won't like me because of that´´.
  ´´You don't need to worried about that since many campers are unclaimed´´, Evelyn said to consoled Everett. This makes Everett start to have felt somewhat towards Evelyn. Suddenly, a silver shoe symbol showed up on his head. This shows Everett as the son of Vali, the Norse God of Silence and Revenge.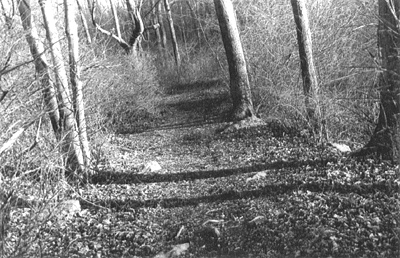 © Nicole N., Wilton, CT