One. Empty. Bottle.
March 6, 2013
I drunk the last swallow from my bottle of Root Beer. Everytime I drink the last swallow from a bottle, it makes me think. Think about an empty heart. A heart filled with revenge, carelessness, dispair, hatred, or even, possibly, absolutely nothing. Who could have such a heart like this you ask? I don't know. Perhaps a person that has no care for the world and/or its beautiful nature I presume.

I threw the bottle into the dam. It started to fill up with the dirty water that it held.

Now it is not one. Empty. Bottle. To me that means that one person in the world had just learned what care was all about.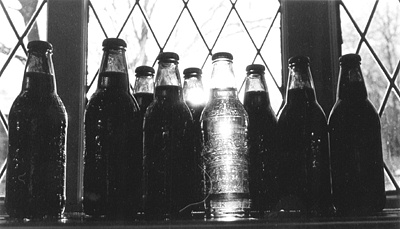 © Steve S., Marblehead, MA