The hard life...
July 15, 2008
Why is the concept of something so stunning to some. But so logical to others? Why is it that I feel fine one minute, then I want to choke someone the next? That I want to hear them gasping for breath. I want to hear their cries, pleads. I'm not psychotic...

Am I...?

Doesn't matter anyway. Not like anyone's gonna 'report me' or whatever. I got kicked out of my house a few months ago for being too 'hurtful'. That's bull. My parents just wanted an excuse to disown me. And I handed them one. Right on a silver platter. They found me in bed with a guy. We didn't do anything, we were just making-out. Apparently they found that 'offensive' and 'hurtful' to the family environment.

Bulls***...

They never wanted a kid. Never needed one. Dad got mom pregnant, and they just didn't know what to do. I'm happy they disowned me. No good son of a-

Forget it...

I'm not gonna steep that low. Well, I would, but it doesn't make a difference.

I don't know what I'm gonna do. I mean, up to this point I've been sleeping on benches and stuff, but school starts in a few weeks and I'm totally broke. No lunch money. No money for school supplies. I'm a mess, which is why I have to find a way to get out of this.

I turn the corner into a dark, damp alleyway. All alley's in New York are bad, but this alley is probably the worst I've ever seen. Bricks around crumbled, falling. Sewer smell fills the air, and I find myself barely breathing. I spot a door and open it. I shut it and let out a deep breath. It's pitch black, just like it is outside. I search my pockets for a light source and find a pack of matches. I strike a flame and take a look around. An old ripped up couch, and a broken chair or two. It's pretty small, but has a working bathroom, which is enough for me. I pull a candle out of my bag and light it, putting out the match in the process.

It's not the greatest thing in the world, but I don't really have anywhere else to go. I'll get a job, and when I start school, I'll work hard. I'll show those no good parents just who I am.

I still can't believe I found a place like this in an alley. It must be a leftover...

A few years ago this area used to be corrupted by an apartment complex that was pretty big.

One day, someone threw a cigarette into the garbage can, apparently forgetting to put it out...

Thus causing one of the biggest fires in New York history...

This must be the only thing left of that complex. Well, it's not royalty, but it's something.

I know being a senior is hard, but I know I can handle a job, school, and finding a decent living area.

I just need a scholarship...

There is NO possible way I can pay for college by myself...

I have absolutely NO money, and no relatives to fall back on...

I am completely on my own...

No surprise there...

Well, I better just get some sleep, no telling what the days ahead will bring me...

(Next Day)

I opened my eyes and saw the sun as I groggily got off the couch. It wasn't the best sleeping experience I've had but like I said before, it's gonna have to do for now.

I quickly wash my face and brush my teeth with the little amount of toothpaste that I have left. At least the plumbing still works. She shower is pretty clean, and still has hot and cold, but the place itself is a mess...

Just like me.

It doesn't have heat or A/C. That HAS to change, unless I wanna freeze my a** off in the winter and sweat like a maniac during the summer.

Well, I better go job hunting...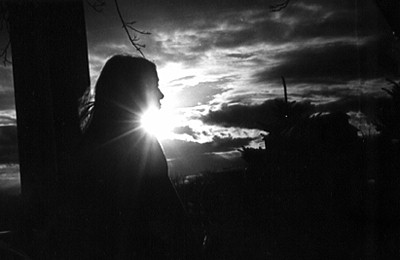 © Elizabeth G., Marblehead, MA