Just five more minutes...
November 23, 2011
"Just five more minutes, then I'll get up and be productive."
At least, that's what I've been telling myself for the past hour. Sleepy, lazy Saturday mornings, I can feel the sparks of sun on my face, can hear the birds chirpping sweetly. But all I wish to do is lie here and dream.
What would today look like if I were a peasent girl in Italy during the Facist movement? How would my day begin as an exotic chinese princess? What if I were a sought after celebrity, dancer, singer. What if...? So many possibilites, so many lives to choose. For how much do we know until we take a day in their shoes?
Just five more minutes, just one more dream.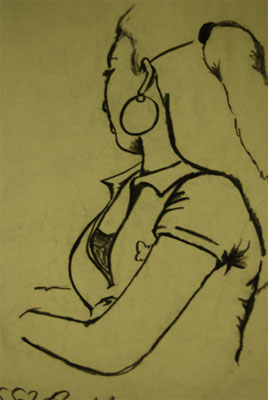 © Janessa B., Kannapolis, NC