A Question of Love
MAG
I'mgoing to make you fall in love with me by the end of the summer." I blushedand smiled, not responding because it is only the second time we have talked.Being perfect strangers but having a weird connection made work challenging, andon top of that, everyone talked about us. They talked about the time we spenttogether. To save my sanity, I pushed him away. I tried desperately to talk toother people at work so no one would see that he had feelings for me, feelings Imight not have for him.

"Why are you so afraid of me?" he askedconstantly. Honestly, I didn't know.

"Have you fallen in love with meyet?" he would ask every day. I pretended not to hear him and just keptworking. As the days went by we spent more time together flirting and teasingeach other, doing anything but work. He would always tell me how special I madehim feel, but I would just thank him passively, never returning thecompliment.

"Have you fallen in love with me yet?" he asked forthe last time as the summer came to an end. But this time it was different.Instead of avoiding the answer, and the question, I looked him in the eye andtold him, "It was love at first sight."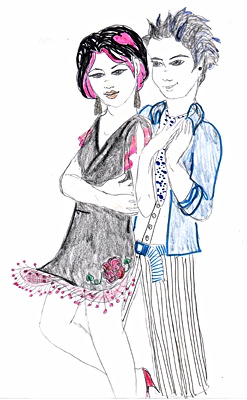 © Liza M., Vineland, NJ