that, one stormy day
November 14, 2010
pt pt pt* (raining*)rain starts pouring, getting heavier by the minute
I shut the windows tightly..
Then there was a sudden flash— followed by a loud rumble...
I flinched..

I walked to the kitchen
, reached up the cupboard and got myself some snacks, just in case....
After toasting up some toaster strudel,
I gathered up some pillows.
And quickly went up to my room.
On my way, another troubling sound came roaring.
Clutching my bag of goodies tightly in one hand and dragging some pillows on the other, I rushed and closed the door, shut, behind me...
I let out a sigh...
I threw them on my bed, picked up my iPod and the flashlight on my desk and hurriedly jumped on..
While arranging the pillows and making it seem like a pillow barrier...
I felt my goose bumps...
My blood came rushing...
And the hair at the back of my neck stood,
I froze… but just for a moment.
I pulled the covers over me..
The goodies at my side, check..
And of course, the flashlight..
My iPod, on hand, switched on
Plugged my earphones,
And volume at full..
Though I can still hear the skies keep on clashing..
I was relieved, just enough, by the comfort of my pillow barrier..
Trying to calm myself, I
I opened up one toaster strudel, still warm from the microwave..
I let it warm my cold hands…
I rustled up my bag for some drink, and popped it open..
(Thunder*) another grumbling sound came..
I winced, almost spilled my milk..
I finished up eating, and suddenly feeling sleepy...i took a nap..
I woke up by the sound of, yet, another thunder..
I rubbed my eyes…
It was still raining,
I rubbed my eyes again, and searched for my iPod on the bed..
My iPod's batteries are out...
(Sigh*)
I had nothing to do but think of something else, to make myself busy...
Especially, just so I could, maybe, try ignoring the next in coming thunder..
A lot of things came to mind, but that one memory kept on, bothering me...
The great storm, the flash floods.. Plane crash…
They just keep on popping out of nowhere..
And it was like *puff* and they were gone
I lost them.. with just a blink of an eye
I mean, a lot of lives were lost that day
a lot of hearts broken.. That's for sure..
I know, I might seem selfish…
but..
why do they have to be included?
Did i do something wrong for me to be punished so dearly?
'Was that it?' questioning myself..
I just can't understand it at all... the laws of nature and all that...
But I do remember..
We were also a part of it...aren't we?
We had a role..
We were the cause ... and now it's showing us the effect.. so they say…
It was, at times, mentioned in some subjects...ain't it?
(Sob*)
Flashback*
They were only going home from a business trip that day...
It was so sudden...
And I couldn't handle it very well..
I can't help it.. they, both at the same time, disappeared from my life..
Gone...forever.. they left me..
even until now, every time i had my night mares, i still cried..
my tears never seemed to cease even if i wanted to...
But I never cried at their funeral, not one tear drop.
I wanted them to know that I'll be strong.. That I'll never cry..
I promised that I'll live on…
I wanted them to feel reassured before they go up there…
But I'm weak, I'm just as fragile as anyone…
……
suddenly my throat dried up
It hurts..my eyes getting blurry....
i let out a sob..
(sob*)
.......
without noticing it, the rain was already slowing down...

pt*pt*pt* (droplets)

i sat up and gazed at the window
Watching, as the droplets fall like the tears from my eyes down my cheeks...
I looked up..
The sun was up and shining brightly...
I noticed the rainbow full of colors …
Wondered what was at the end…
'Another day without them'...i thought to myself as i breath out...
All because, of that one day...

"That one stormy day........."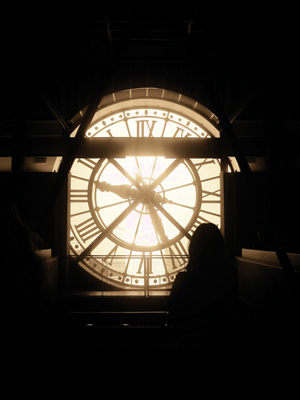 © Treza R., Kalispell, MT