What Have I Done?
July 30, 2010
"You...." My ribs shake with every cough. "b*****d," I manage to choke out. He laughs, sounding like a pig letting out its last squeal before the chop.
"That's what you get for making a deal with the devil," he says. Tears blind me, and I cradle the small golden locket in my palms. Isabella, I think in agony.
"Oh, come on, David. Your life is saved, your cancer is gone," he says, a glint in his eyes.
"But at what cost?" I whisper to myself. He chuckles deeply, and it sends waves of terror down my spine.
"I told you at the beginning, that if I save your life, then another must go." He cracks his knuckles.
"But why her?" I shout to him, and the whole world seems to rumble.
"Because I'm so deliciously evil, David. You know that." Then he turns to leave. I extend my arm, grasping nothing.
"Wait," I plead. He stops.
"Yes?" he asks.
"Take me instead. J-just bring her back." My words are shaky, unsure. He gives out a short laugh.
"I can't do that David." he pauses for a minute, mulling. "But since I do pity you terribly, I'll leave a gun here. Do what you like with it." He walks out, snickering. And I'm left alone with my thoughts. I open up the delicate locket. Inside is a picture of us. Isabella and me, laughing at our trip to Disneyland. My tears land on the picture, blotching it. That was our last picture together before I was diagnosed.

What have I done? I think. My eyes flicker toward the gun. I reach out and grab it. It feels warm in my hands. My ticket to forgetting. I put it to my head.

"I'm sorry, Isabella," I whisper, then I pull the trigger.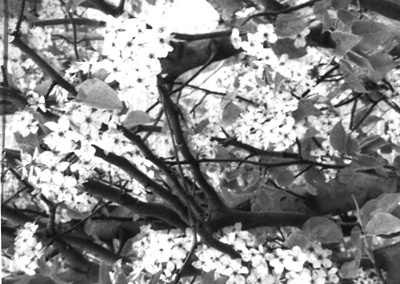 © Trisha Rogers, Highland Village, TX