Forever Eclipse Synopsis (updated)
January 26, 2010
Sometimes, when life gets rough, you just want to go to your own life little world where you can be alond and cry. But when you hav so many responsibilities, such as taking care of the entire world, you can't run off and leave everything behind for awhile. Things happen, lives are lost, and families are slowly torn apart. No one knows this story better than 17 year old Isabella Milano.

Bella is everything anyone could ever dream of: She's beautiful, smart, incredibly kind, talented beyond belief, and very rich and famous. She's also a princess. Since the beginning of time, her ancestors have been striving for world dominatino. Each generation has succeeded in their time, though some had to work harder than others to get it. As the world modernized, the Milanos held the titles firmly. Bella and her older brother, Maxx are the only heirs left. As children, they witnessed the deaths of both their parents and step-parents.

Neither of them want this life. They are stuck in this reality that their ancestors have built for up for them, with no way out. Bella doesn't know what it feels like to be 'normal', so she enrolls at a school in New York, in hope of getting some normality in her life. She makes new friends, falls head-over-heels for an amazing guy, and has many new adventures along the way.

Things are going great, until the guy who murdered her parents and very nearly took her own life, as well, catches up with her. This time, to satiate his hunger for power, he is determined to finish off the last of the Milano line, in order to take over the world.

In this heart-wrenching story, the reader follows young Bella on her journey to survive and protect her loved ones. As she begins losing the people closest to her, she must decide cetween what she wants most and what is right; for her own life and the rest of the world's depends solely on her decision.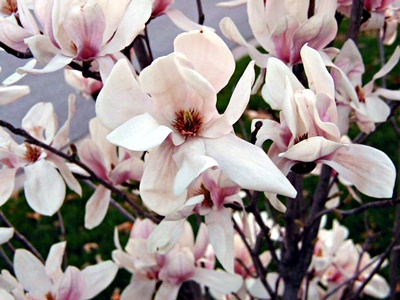 © Brad H., Lemont, IL